Robert Rodriguez Says He Still Wants to Direct Sin City
Do You Still Want to See a Sequel to Sin City?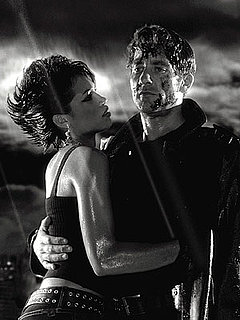 News of a Sin City sequel has been floating around pretty much since the movie's release in 2005, but very little has happened since then. That may change, though, since director Robert Rodriguez recently remarked that he's still hoping to make Sin City 2, saying "We have a script. . . a rewritten script that we still have to write and it's just finding the right time slot to do it."
I enjoyed the gritty graphic novel adaptation and mega-watt cast (Clive Owen, Rosario Dawson, and Jessica Alba were just some of the marquee names), so a sequel made sense . . . in 2005. Are audiences still hungry, years later, to see a follow-up? I don't know if I am anymore. Are you?