Rock of Ages Movie Trailer
Rock of Ages Trailer: Tom Cruise, Alec Baldwin, Catherine Zeta-Jones Serve Up Rock & Cheese
If you're a fan of the Rock of Ages musical, you might find yourself cheering and clapping along with the trailer for the big-screen version of the show. If you're like me (who has never seen the show), then you might be a little more confused as to what this movie is actually about. The preview does a fine job of playing up its selling points: there's a huge cast (that features Alec Baldwin, Tom Cruise, Russell Brand, and Catherine Zeta-Jones) and tons of familiar '80s rock tunes (like "Any Way You Want It" and "We're Not Gonna Take It"). Other than that, all that we can glean is that Baldwin's character owns a club and Zeta-Jones is determined to take it down.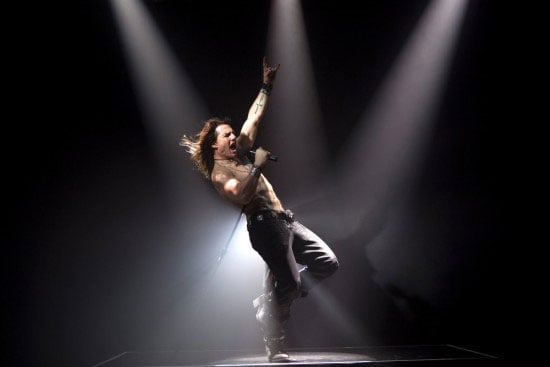 Apparently, the real story here is about Diego Boneta's character's rise to fame, and his puppy love story with Julianne Hough. But Boneta is barely even seen in the trailer, and instead, it's mostly about Tom Cruise as a sex symbol rock star. I'm not sure this has the makings of a great film, but it did succeed in one respect: I'll most definitely be humming Journey songs for the rest of the day.
Check out the trailer and tell us what you think when you
.