Rosie O'Donnell Returning to Daytime TV With Talk Show For the Oprah Winfrey Network
Do You Think Rosie Can Re-Create Her Talk Show Success?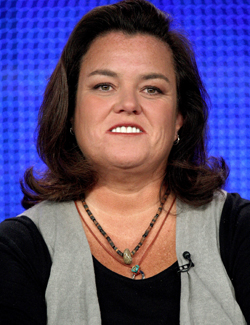 Back in the day, I was a big fan of The Rosie O'Donnell Show. I loved O'Donnell's use of the word "cutie patootie," the random incorporation of kooshballs, and the fun Broadway production numbers. But once she left her talk show and later cohosted The View, she lost her reputation (and many of her fans) due to her very outspoken opinions. When did the so-called "Queen of Nice" get so bitter?
But today, the OWN has announced that it's bringing back O'Donnell for a "a fun, uplifting show with Ms. O'Donnell's playful and energetic style." "Uplifting" is a promising term; hopefully that means we'll be seeing a departure from her darker View days, and a return to the Rosie we once knew and adored. But will you be tuning in to find out?