Russell Hantz and "Boston" Rob Mariano to Return to Survivor
Russell Hantz and "Boston" Rob Mariano Return to Survivor — Who Will Last Longer?
Redemption, indeed. The other day I introduced you to the newest slate of Survivor castaways, but now the final two contestants of Survivor: Redemption Island have been revealed, and they're bringing in the big guns. Boston Rob and Russell Hantz, who became rivals during the Heroes vs. Villains season, will be giving it another go. Rob has competed (and lost) three rounds of Survivor thus far, and Russell has two under his belt.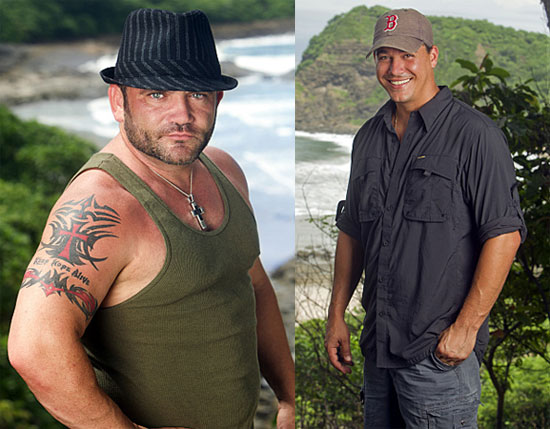 I'm an on-again, off-again Survivor fan, but I can't deny how much juicy drama these two brought in the last time. The real question is: how far will they go against a cast of newbies? Now that the world is privy to Russell's schemes (nobody knew anything about him in the first two games he played), he'll be voted off immediately, right? Both men are such huge threats that I doubt they'll even get to the jury, but place your bets now: between Rob and Russell, who will last longer on Redemption Island?