Ryan Reynolds and Brad Pitt in Talks to Play Leading Man Matt Dillon in Gunsmoke Movie 2010-02-05 12:30:59
Who Should Play the Lead in the Gunsmoke Remake?
CBS Films is working on a big screen adaptation of Gunsmoke, the TV series that ran for 20 years from 1955 to 1975, and the studio is looking for its leading man. For those of you who are unfamiliar with the show, it's a drama about the old west (specifically: Dodge City, KN). The part in question? Lawman Marshall Matt Dillon, originally played by James Arness. Sadly, Matt Dillon the actor isn't on the short list of desired talent, but Brad Pitt and Ryan Reynolds are being considered.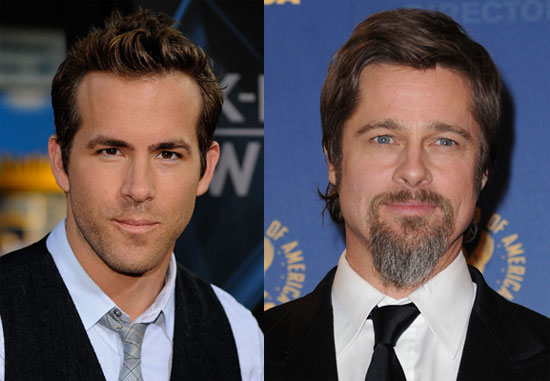 Dillon's character is described as a peacemaker in the midst of local vagrants and hoodlums, who has the town doctor and local bar mistress as his sidekicks. Naturally, Brad's performance in The Assassination of Jesse James by the Coward Robert Ford proves he's got the chops to do a Western, but Reynolds is also on fire right now as an up and coming leading man. Pitt seems better suited for a grittier role, though I'd love to see Reynolds continue his hot streak of eclectic projects.
Who gets your vote?