Ryan Reynolds and Jason Bateman to Star in The Change-Up 2010-03-12 09:15:00
Ryan Reynolds and Jason Bateman to Trade Places
We've seen mothers and daughters swap places (Freaky Friday), fathers and sons (Like Father Like Son). We've seen Tom Hanks play a 30-year-old with a mind of a kid (Big) and Rob Schneider as a man trapped in the body of a high school girl (The Hot Chick). Apparently Hollywood still hasn't tired of pulling the old switcheroo, and the next actors to do it are Ryan Reynolds and Jason Bateman.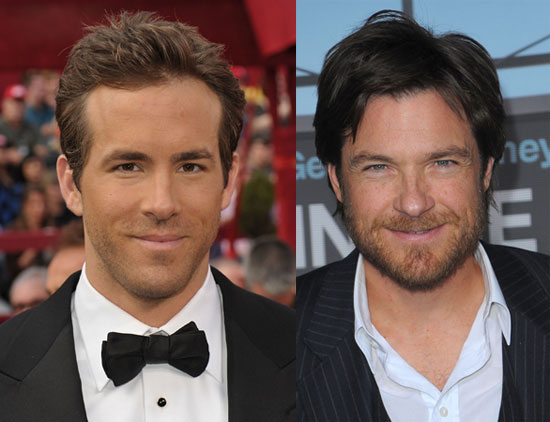 The guys have signed on for David Dobkin's The Change-Up, focusing on a grounded family man (Bateman) who trades lives and bodies with his slacker best friend (Reynolds). Sounds like a par for the course comedy for Bateman, whereas this may give Reynolds a chance to take a break from playing the dreamy love interest he usually embodies in big screen comedy.
I know the premise has been done to death, but I'd be lying if I said the story still isn't rife for a few chuckles, especially since I love both Reynolds and Bateman. Besides, more than once I've thought about how interesting it would be if I had to do one of my friends' jobs for a day (admit it — you've got friends with jobs you don't entirely understand). But I digress: are you on board with another big screen out-of-body experience?