Ryan Seacrest to Create a Dance Reality Series For E!
Ryan Seacrest: Love Him or Leave Him?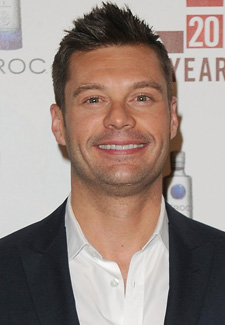 Ryan Seacrest hosts his own radio show, cohosts E! News, produces reality series including Keeping Up With the Kardashians, and, oh yeah, there's American Idol. Add to that his latest project: a reality dance show for E!. Seacrest has just signed on to create the series, alongside Lady Gaga choreographer Laurie Ann Gibson. Yet another gig for Seacrest? Does the man ever stop?!
As far as business smarts go, Seacrest obviously has them in spades, but sometimes it seems like his success has gone to his head. I guess I can forgive him for that — wouldn't you be a little cocky if you had his resume? — but I'm still mixed. Julianne Hough obviously likes the guy, but what do you make of him?