SXSW Begins Announcing Their List of Participating Films For the 2010 Festival
Would You Want to Attend a Film Festival?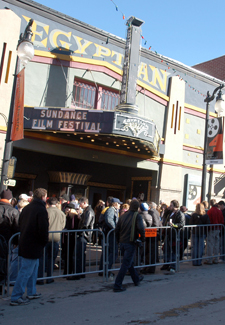 It used to be that Cannes or Sundance were the main film festivals you always heard about (I'm going to the latter later this month, so check back for my coverage of that). But nowadays, the market is expanding. Even music showcase South by Southwest has been getting in on the act in recent years by adding movies to its lineup.
Just today SXSW began announcing some of this year's flicks, and the opening night debut is none other than fanboy favorite Kick-Ass. Also on the list? A documentary by James Franco titled Saturday Night about the making of an episode of Saturday Night Live (hmm . . . yet another curious gig for the actor). Bottom line, these aren't just films with unknowns, which makes me think even more folks will flock to check them out.
What about you? If you're a movie addict, then chances are you'd jump at the chance to watch new films for days on end. Or maybe that sounds like overload, and you'd rather just wait for the best of the bunch to hit regular theaters (or maybe a fest is just too pricey!). So I'm curious — are you interested in going to film festivals?