Sacha Baron Cohen and Ben Kingsley to Star In Scorsese's The Invention of Hugo Cabret 2010-03-16 10:34:35
Baron Cohen and Kingsley Join Scorsese's Latest Invention
Here's a sentence I thought I would never type: Sacha Baron Cohen is in talks for a Martin Scorsese film. The same man who brought us Bruno and Borat is reportedly joining the director's latest project, The Invention of Hugo Cabret, based on Brian Selznick's book about an orphan who resides in a Paris train station circa 1930.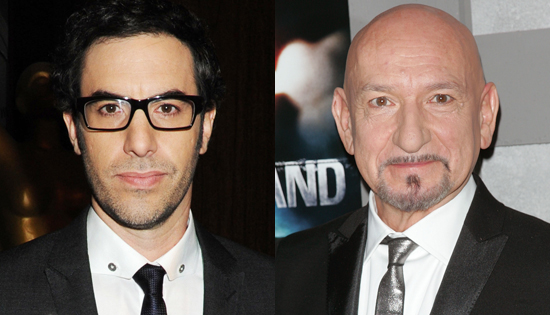 Baron Cohen will step into the role of the station inspector, while Ben Kingsley is being cast as George Melies, a famous silent filmmaker with a pivotal role in the story. Also added: the two lead children, who will be played by Asa Butterfield (The Boy in the Striped Pajamas) and Chloe Moretz (500 Days of Summer).
I have full faith in Baron Cohen's skills as a more serious actor (anything is better than Bruno, right?), but I'm even more interested to see how the younger actors fare under Scorsese's tutelage. It's a kid-driven movie, so the youngins have some pretty big shoes to fill without Scorsese's usual muse, Leonardo DiCaprio.