Sam Jaeger Interview About Parenthood Season 5
Sam Jaeger Talks Parenthood: "I Don't Think It's Going to Be an Easy Season For Fans"
The cast of Parenthood spilled about season five when they came to TCA, but we had more questions for star Sam Jaeger, who plays Joel, when we caught up with him. Jaeger talked to us about how hard Julia and Joel's marriage will be hit this season, as well as how it feels to be constantly worried that Parenthood might get canceled.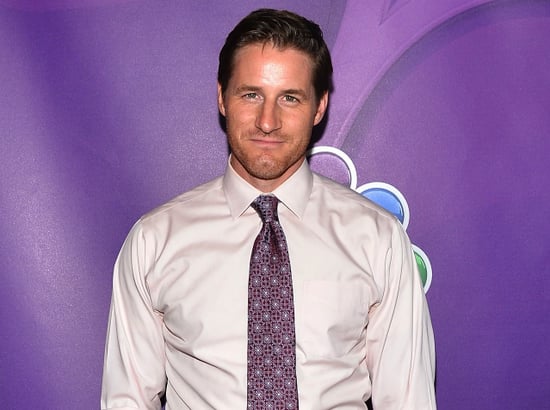 POPSUGAR: What can we expect to see from Joel and Julia this season?
Sam Jaeger: We ended the last season on such a high — there's no place to go but down a little bit.
PS: That seems pretty bleak.
SJ: What I love about our show is we try to replicated life as much as possible. We set this family up for this walking off into the sunset, so we'll see what happens after that.
PS: Do you think Joel and Julia will ever really be getting that walking-off-into-the-sunset moment?
SJ: I hope so. I don't think it's going to be an easy season for fans. The thing I admire about their relationship is they love each other so dearly and they own up to their faults. I think that gets you through a lot of darkness.
PS: Filming those final scenes this year, were you afraid that they might be your last, since Parenthood hadn't been renewed yet?
SJ: It wasn't until I saw it all put together on screen that I started getting texts from my dad like, "Are we gonna see more of you guys? Is this the end? What do you think?"
PS: It seems like the show is on the bubble every year; has that been an emotional roller coaster for you?
SJ: I've gotten used to facing unemployment my whole life, so the fact that we got to do four years is awesome. This year wasn't as bad of an emotional roller coaster. There was a couple years back I remember being with Erika [Christensen] on our last scene and being like, "Just in case, it was really great being your husband for these last years." This season was like, "Yeah, I'll see you."