Sam Worthington in Talks to Play Dracula in Dracula Year Zero
Sam Worthington Wants to Suck Your Blood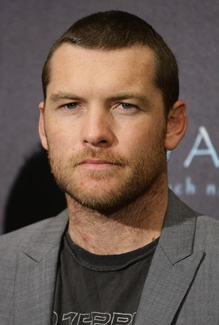 What if the two biggest movie trends of the last year — vampires and Avatar — were combined? We're going to find out, since Jake Sully himself, Sam Worthington, is in talks to play Dracula in Dracula Year Zero, an origin story of the iconic character.
Alex Proyas, known for The Crow, Dark City, and Knowing, is directing the film, which will examine vampire mythology and Prince Vlad the Impaler (not to be confused with Vlad, the other Dracula origin story, being produced by Brad Pitt).
I'm curious about Worthington in a non-action role after seeing him in two big blockbusters last year, and I'm wondering how he'll fare — the Dracula of Dracula Year Zero is described as "a flawed hero in a tragic love story." Flawed hero? Tragic love story? Sounds awfully familiar.