The Sarah Silverman Program May Not Be Renewed For Fourth Season
Sarah Silverman: Love Her or Leave Her?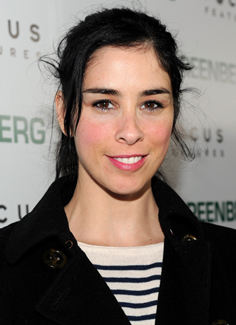 Comedian Sarah Silverman is an acquired taste; her Comedy Central show is rife with the controversial humor that she's long been known for, and surely, so is her new book, The Bedwetter: Stories of Courage, Redemption, and Pee.
Silverman is a polarizing personality, due in large part to her fearlessness in jokes about race, sexuality, and bodily functions — just read how she describes the word vagina. If that's your cup of tea, then you're probably already watching The Sarah Silverman Program, and if you are, you'd better mobilize: it's in danger of being canceled, with a Twitter campaign going on to save it.
What are your feelings on Ms. Silverman?