Saturday Night Live Quotes
Buzz Lines: What's Your Favorite Quote From Saturday Night Live?
Saturday Night Live churns out hundreds of skits a season, and more than a few end up living on way past their air date if they're funny enough. For decades, we've watched tons of skits from comedy legends like Chris Farley, Will Ferrell, and more recently, Kristen Wiig — and have been quoting them all the while. I quote so many skits from different eras of SNL that it's hard to choose my favorites, but I picked out a few. Read them and then list off your own in the comments!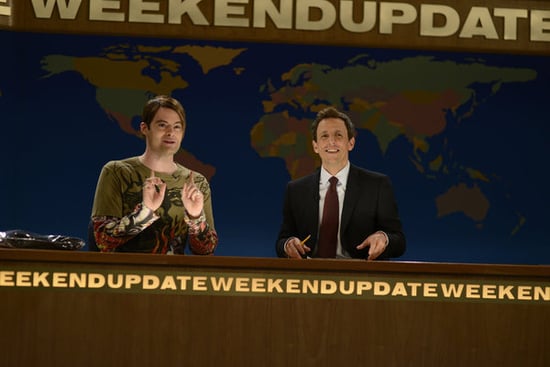 "Sometimes, when I get nervous, I stick my hands under my armpits and than I smell them like this!" — Mary Katherine Gallagher
"New York's hottest club is Taste." — Stefon Zolesky
"Well you'll have plenty of time to live in a van down by the river when you're living in a van down by the river!" — Matt Foley