Saved by the Bell GIFs
Why We Still Miss Saved by the Bell 20 Years Later
It's been just about two decades since Saved by the Bell went off the air, but still we find ourselves missing the Bayside gang. Luckily, we get to see the cast take on new projects, with Tiffani Thiessen on White Collar and Elizabeth Berkley channeling Jessie Spano in this week's "I'm So Excited" number for Dancing With the Stars. Recently, Mark-Paul Gosselaar even took on his Zack Morris persona to say what Zack would be like in 2013. Our Bayside love story goes way back to 1989, and to celebrate our obsession with all things Saved by the Bell, we're taking a look back at all the reasons we can't get enough of Zack, Kelly, and the rest of the group. Grab a varsity jacket and let's remember why we always have, and always will, love Saved by the Bell:
We fell for Zack early, and we fell hard.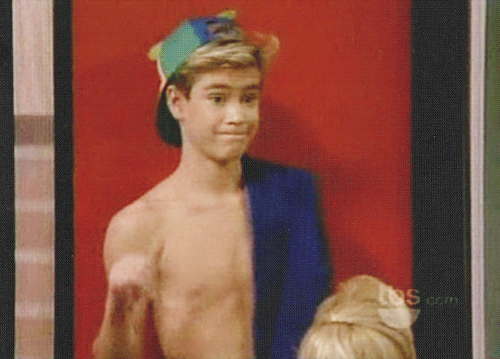 He has a wink we can't resist.
In fact, he has all the best facial expressions.
He's the class clown, the jock, and the heartthrob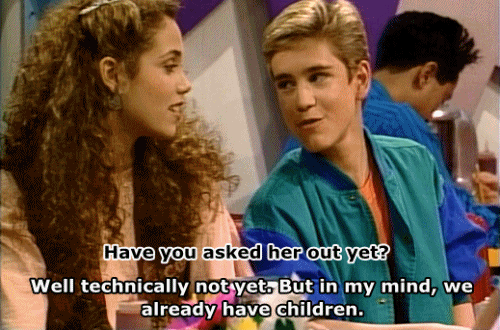 Plus, he has a crazy sidekick, Screech.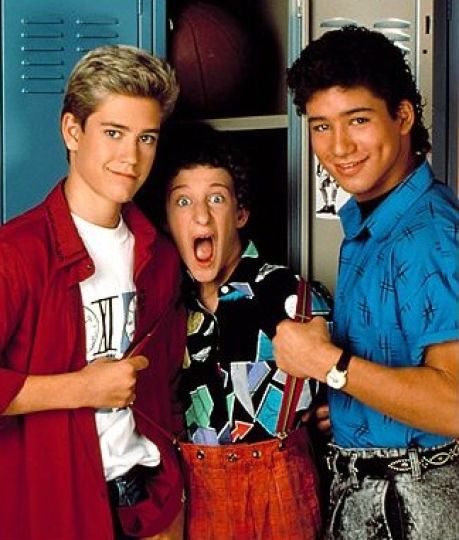 And then there's AC Slater, who's all muscles and mullet.
Not to mention his epic dance moves.
He can do THE SPLITS.
Don't even get us started on the ballet/leotard situation.
He's like a giant teddy bear. He even nuzzles lizards.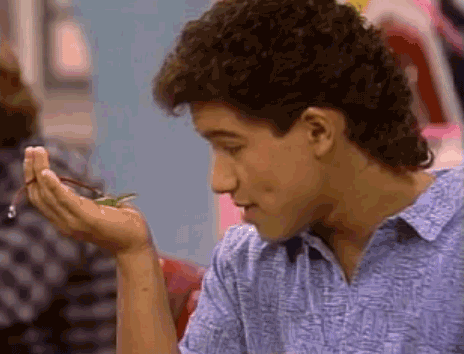 Keep reading for more reasons we miss Saved by the Bell.
He and "Preppy" are our favorite frenemies.
Even when they fight over Kelly, they still stay friends.
And speaking of Kelly, we need to talk about the girls.
Because we always root for them.
Even when they give a little attitude.
Actually, especially when they give a little attitude.
Because Lisa Turtle does the best "ugh" face of all time.
We even miss the phones.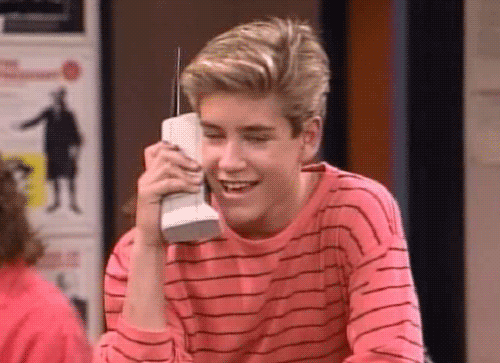 Remember pay phones?
And phones with cords?
And while we're at it, remember thong leotards?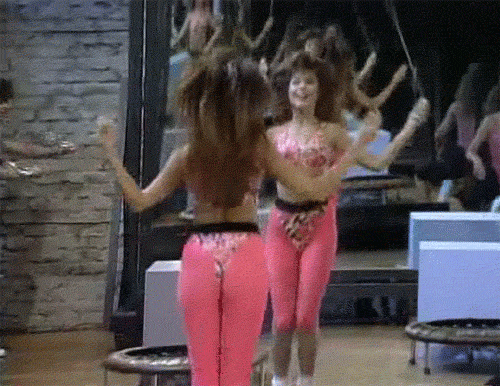 The Bayside gang really nails those '80s and '90s trends.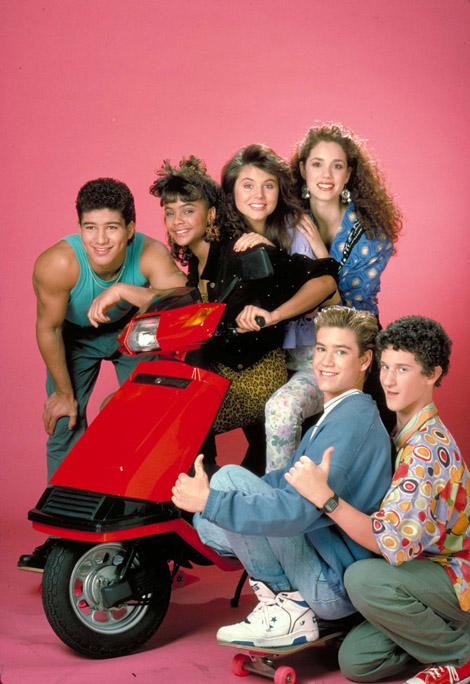 Jessie's hair accessory collection is pret-ty impressive.
And for every Slater tank top, there's a neon Zack tee.
Even Lisa's pink thought bubble channels the '80s.
Our favorite thing about the show, though? The love.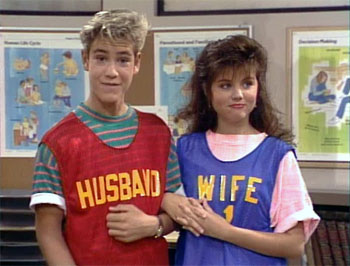 Slater and Jessie are love-hate perfection.
When they're mean, they're cute.
Which is just about every episode.
And even though she gets a little crush on Zack . . .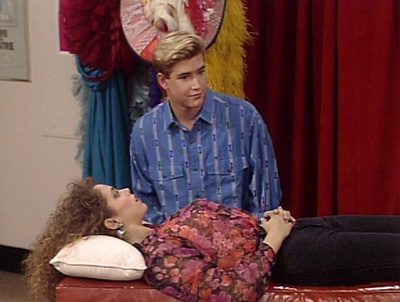 She's always Slater's "Mama."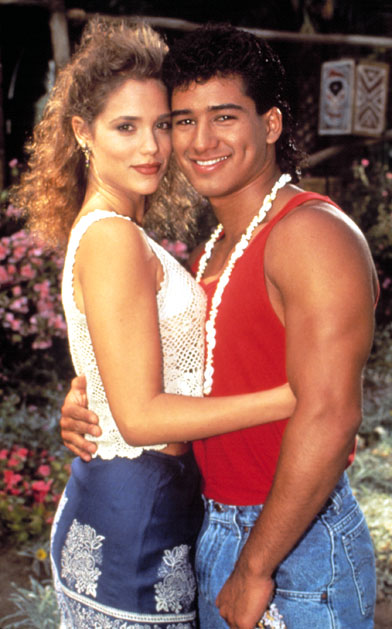 Even Lisa and Screech have a sweet relationship.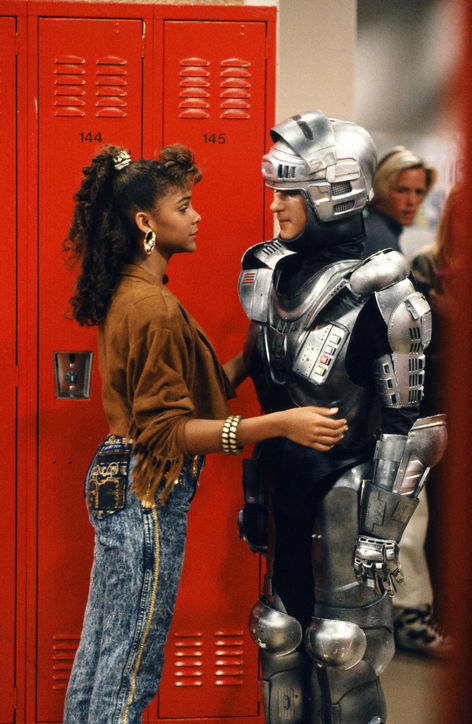 And she's sort of adorable with Zack.
But nothing beats Zack and Kelly.
Ever.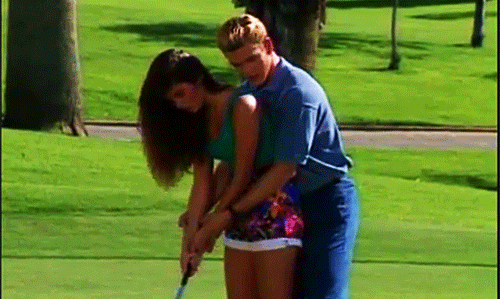 Because this.
And this.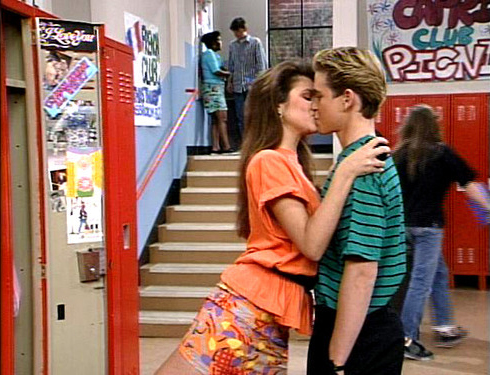 And ohmygod THIS.
We see them go from high school and The Max . . .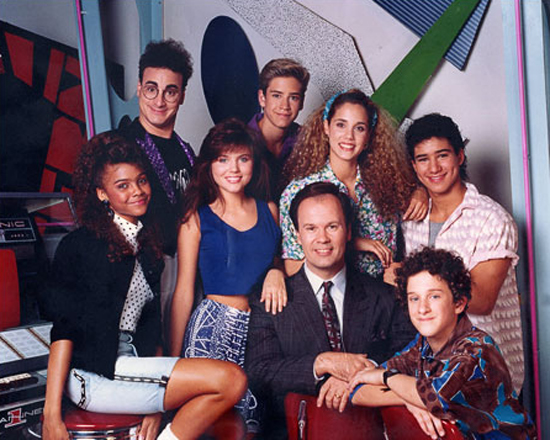 To Summer jobs and Summer loves . . .
To college at California University . . .
(Where Zack trades neon tees for blazers.)
(Plus layered hoodies and vests.)
And, eventually, we watch our favorite couple say "I do."
It's one big happily ever after!
And we basically feel like part of the gang.
We're there for the good times.
We're there for the bad times.
We're there for every awkward Mr. Belding moment.
Plus, we remember every guest star, including 49ers coach Jim Harbaugh.
And thanks to reruns, it really is "Friends Forever."