Scandal TV Show Pilot Review
Pilot Scoop: Scandal
With ABC's midseason drama Scandal, Shonda Rimes, the mastermind behind Grey's Anatomy and Private Practice, moves out of the hospital and into Washington DC. Kerry Washington heads up a team of consultants who specialize in defusing political scandals, and if you're wondering if the new show will be juicy enough to make room for on your DVR, I've got a few opinions that may help you.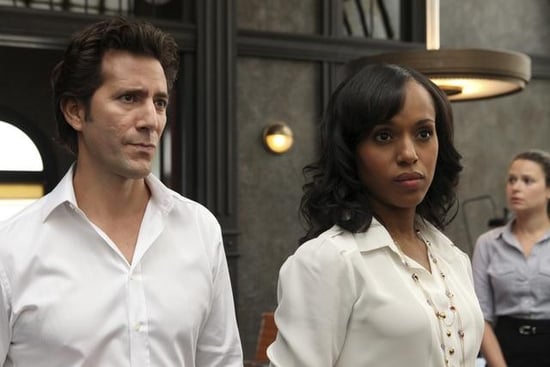 What it's about: Washington plays Olivia Pope, a brilliant and ambitious political "fixer" who runs her own firm to clean up PR messes. Though she relies on her gut and is incredibly successful helping others, her personal life is kind of a mess. Columbus Short and Lost's Henry Ian Cusick also star as part of her team.
Where it works: Lost fans will be happy to see Cusick as a dapper consultant (and on safe, dry land). Washington is also a beautiful asset as the leading lady, and there seem to be a lot of complicated relationships just under the surface.
Where it doesn't: While Olivia's interesting relationship with the fictional president (Tony Goldwyn) is certainly scandalous, her chemistry with Goldwyn leaves something to be desired.
You might like this show if: You watch Grey's Anatomy but have never particularly loved the medical setting.
When it's on: Thursdays at 10 p.m. on ABC, starting April 5
To see a preview and some photos from Scandal, just keep reading.