Scarlett Johansson Falling Meme
An Interpretive Dance, a Scarlett Johansson Meme, and More of What Made Us LOL This Week
In one epic job-quitting number, a woman decided to deliver the "I quit" message to her boss with an interpretive dance set to Kanye West's "Gone." It's one of several viral videos that had us cracking up this week, along with a sketch from Saturday Night Live's season premiere and an oh-no-he-didn't wedding moment. Also on our radar? A meme featuring a falling Scarlett Johansson riding a dolphin. Check out this week's funniest Internet finds:
An "I Quit" Interpretive Dance
When Marina Shifrin decided to quit her job, she thought, why not go out with a bang? To leave her job at a company that makes news videos, she dedicated an interpretive dance to her boss, all set to Kanye West's "Gone."
SNL Spoofs HBO's Girls
With spot-on impressions and hilarious one-liners, the ladies of Saturday Night Live did a parody of HBO's Girls — with the help of host Tina Fey and a new character, Blerta.
Falling Scarlett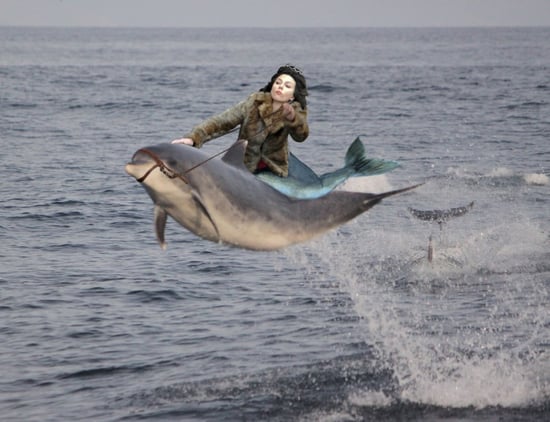 A picture of Scarlett Johansson falling made its way around the web, and soon after, a series of Photoshopped versions showed Scarlett on Aladdin's magic carpet, hanging on to the edge of a cliff, and riding a dolphin. Naturally.
A
Wedding

Ceremony Slap

After a groom moved through the line of groomsmen to hug each guy, he gave the last groomsmen a bit of a surprise. How I Met Your Mother's Marshall would be proud.
Epic Salsa Dance Moves
Amazing lady, incredible dance moves. She's really perfected the pelvic thrust.