Sean Hayes Hosts the 64th Annual Tony Awards
Will You Watch the Tonys Tonight?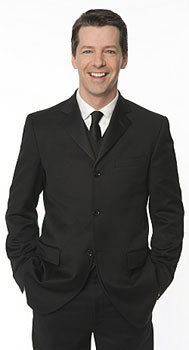 The 64th Annual Tony Awards air tonight, with Sean Hayes playing your gracious host. Even if you haven't made it out to Broadway this year, it should be a night filled with star-studded goodies. There is tons of celebrity nominees, including Jude Law, Denzel Washington, Catherine Zeta-Jones and Scarlett Johansson. Plus, familiar faces like Katie Holmes and Daniel Radcliffe will be on hand to present and there will be lots of musical numbers, including one from Lea Michele and Matthew Morrison.
I know many of you are counting down the nanoseconds to True Blood but for the rest of you: will you watch the Tonys tonight?