Sean Saves the World Review
Pilot Scoop: Sean Saves the World
Sean Hayes is returning to his old Will & Grace stomping grounds at NBC for a new show, Sean Saves the World, which airs its first episode tonight. Hayes plays a gay dad learning the landscape of single parenting, but is the comedy, costarring Tom Lennon, Linda Lavin, and Echo Kellum, worth checking out? Get my take on the pilot when you read on.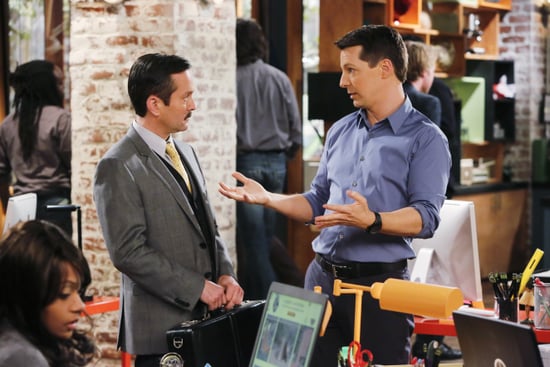 What it's about: Sean (Hayes) has a lot on his plate. His teenage daughter (Samantha Isler) has just come to live with him full time, and his new boss (Tom Lennon) is a power-hungry control freak. On the plus side, Sean has his mother (Lavin) to take on babysitting responsibilities and offer unsolicited advice.
Where it works: Hayes is as full of energy as ever, and the comically talented Kellum, who plays Sean's co-worker, is hilarious.
Where it doesn't: I can count on one hand the times I chuckled during the whole pilot. The comedy is too broad, the story is boring, and the laugh track adds little more than to remind you that you're supposed to be laughing . . . except you're not.
You might like this show if: You're dying to get a little Jack back in your life.
When it's on: Thursdays at 9 p.m. on NBC
Watch a preview for Sean Saves the World after the jump.