Season Finale Promo For NBC Thursday Night Comedies The Office, Community, 30 Rock, and Parks and Recreation
Get a Sneak Peek at Tonight's NBC Comedy Finales!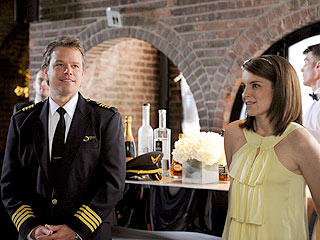 Are you ready to get your final laughs out of NBC's Thursday night comedy block? You better be, because tonight is the finale for The Office, 30 Rock, Community, and Parks and Recreation. It'll be a long Summer until they return (and in the case of Parks and Rec, even longer).
But let's not get too bummed out yet: the preview for all the shows tonight looks awesome, and there's a peek at an Andy/April kiss on Parks and Rec and Jeff and co. saying goodbye to the campus on Community. The Office always has a swoon-worthy finale, so I'm looking forward to that, but not as much as I am to 30 Rock. Yes, Jack will finally choose between Nancy and Avery (which Elizabeth Banks gave me her opinion on), but let's be real: it's all about Matt Damon. The dreamy actor ups the ante in full pilot uniform as Liz's love interest. Watch the full preview now and a video of Tina Fey talking about Damon's smokin' hotness when you
.