Seth Aaron Henderson Wins Project Runway Season 7
Do You Agree With the Winner of Project Runway?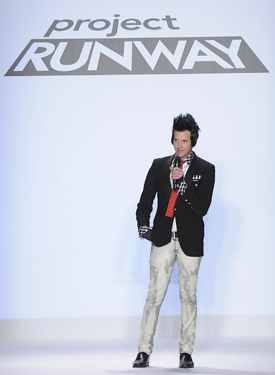 We have a winner! Project Runway has crowned its seventh season champ: Seth Aaron! The rock star-lookin' designer impressed the judges plus guest Faith Hill with his line of graphic, wearable pieces, defeating Emilio and Mila.
Seth Aaron's was my favorite collection shown at Bryant Park, and I'm happy that the family man is taking it all home. So here's your chance to tell me — are you glad he won, or do you think Emilio or Mila did a better job?