Seth MacFarlane Oscar Host Review
Seth MacFarlane as the Oscar Host — Magical or Mediocre?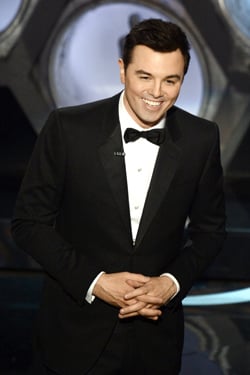 He sang, he danced, he spoke to William Shatner beaming in from the future, but was Oscar host Seth MacFarlane everything you hoped he would be? From the beginning of this year's show, MacFarlane combined old Hollywood charm with some crude, rude, and pretty hilarious jokes. To me, it was the perfect combination, but I can understand if his sense of humor just didn't jibe with some viewers.
He and Kristin Chenoweth even closed the show with a quaint musical number, "Here's to the Losers." I appreciated that he seemed to have a genuine respect for the time-honored tradition of the Academy Awards, yet he managed to bring in some fun and modernity. What did you think of him?