Seth Meyers to Host Late Night
Seth Meyers Will Officially Host Late Night — Love It or Leave It?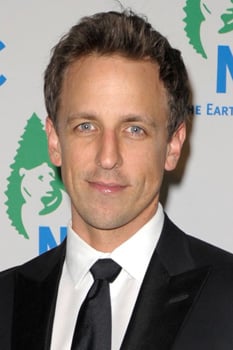 Seth Meyers had already been rumored to be next in line for the Late Night throne, and over the weekend, it was officially confirmed. Meyers will be replacing host Jimmy Fallon once Fallon takes over The Tonight Show in February 2014. Both veterans of Saturday Night Live, Meyers and Fallon have a similar background, having both served as anchors of the show's "news" segment, Weekend Update.
I've been a fan of Meyers for a while, and I think it's a terrific move on NBC's part. He's pretty well-known, and he's been SNL's head writer for eight seasons, meaning he already knows how to write for late-night television. Do you think it's a brilliant idea, or were you hoping for someone else?