Sex and the City 2 Poll: Is Big or Aidan Better for Carrie? 2010-04-26 09:30:00
Who Is Carrie's Best Sex and the City Match?
I hear you loud and clear! Even though Carrie and Big finally got hitched in the last Sex and the City movie, many of you have been quick to confess your undying devotion for Carrie's former flame Aidan, who just so happens to make an appearance in the upcoming sequel. Says reader CdnPhotog, "I always wanted Big and Carrie together. But now ... after seeing that trailer, Aidan and Carrie don't seem like such a bad idea."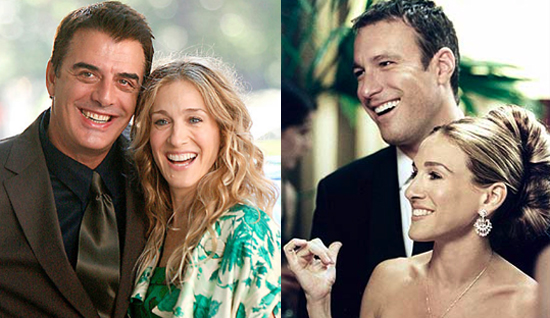 I don't want to go picking favorites between the two men, but I was always a big supporter of Aidan on the TV series — and I hated when they split. Even though the preview hints that the two will have a reconciliation (and possibly even an affair!) in part two, I doubt Aidan can come between Carrie and Big. Which guy has your support?