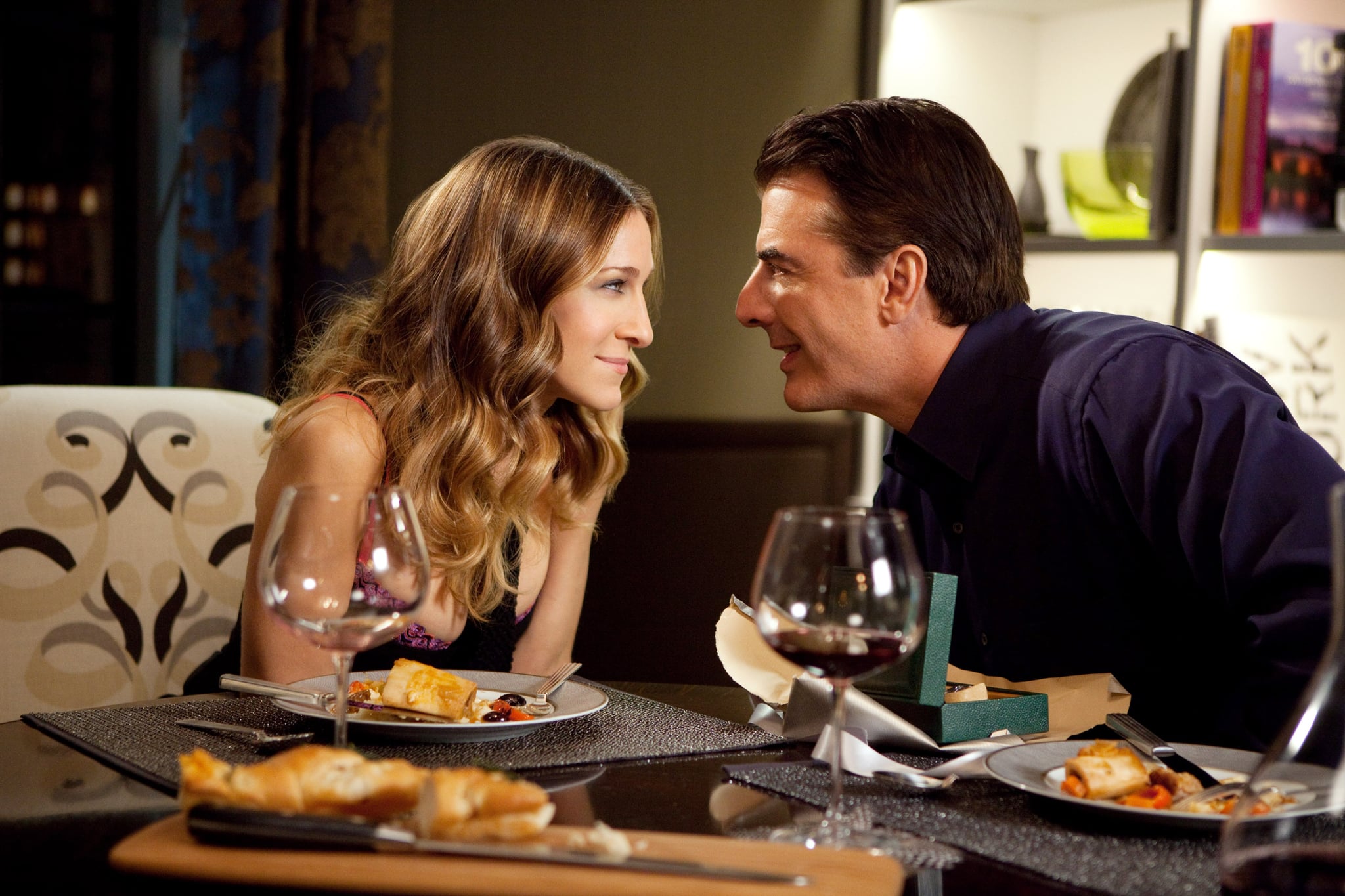 The rumors of a potential third Sex and the City [1] movie have been swirling for years now, with everything culminating in a harsh back and forth [2] in February between star Kim Cattrall and . . . well, everyone else, basically. Although it's been pretty much confirmed that Sex and the City 3 [3] is dead in the water, journalist James Andrew Miller's Origins podcast [4] — which recently did a multipart feature on the iconic HBO series — discovered a key plot detail about the third film's script that's pretty shocking: Mr. Big was going to be killed off.
Miller's podcast includes interviews with Sarah Jessica Parker, Chris Noth, Kristin Davis, Willie Garson, and other key players in the show's production, with the notable exception of Cattrall. These chats led to the revelation that Mr. Big would've died "relatively early" in the film, because of a sudden "heart attack in the shower," according to The Hollywood Reporter [5].
Miller asserts that one of Cattrall's biggest reasons for not wanting to join the third film is because the majority of the story would follow Parker's Carrie Bradshaw as she navigates losing the love of her life and being a widow, leaving Cattrall's sassy Samantha with little to do. But behind the scenes, there were also rumors that Cattrall would only star in SATC 3 if Warner Bros. would produce other films for her, though she later denied those allegations in a blunt tweet [7]: "The only 'DEMAND' I ever made was that I didn't want to do a 3rd film."
Her desire to move on from the series for good meant she didn't even want to see the third film's script. Parker told Miller this was something she repeatedly tried to rectify.
"I hope that when you read this script, you'll see the beauty, the joy, the heartbreak in it that I see."
"I had many, many, many, many conversations with her manager where I was told, 'She would love to hear from you,'" Parker recalled. "I emailed her, I tried to reach out to her and say, 'We want you part of this. You're an integral part. Of course, you are. I hope that when you read this script, you'll see the beauty, the joy, the heartbreak in it that I see, that we have seen.'"
Parker went on to note that they negotiated compensation "in good faith," but in the end Cattrall wasn't going to be convinced. "I can't force her to see it, but we did negotiate through the process and ultimately the studio said, 'We can't meet those asks of hers,'" Parker said. "So then it's over, but that's not a character assassination, that's just the way business works."
And we thought finding out Kristin Davis almost played Carrie [8] was the biggest shock to ever come out of SATC . . .