The Fall may be upon us, but Netflix isn't quite ready to say goodbye to the heat. This September, Netflix has an incredible selection of super sexy movies [1] for you to stream, with everything from shirtless [2] superheroes to early 2000s [3] rom-coms that never get old. Here are just 53 of the hottest flicks you'll find available to watch this September — be sure to keep a cold shower handy if needed.
Pearl Harbor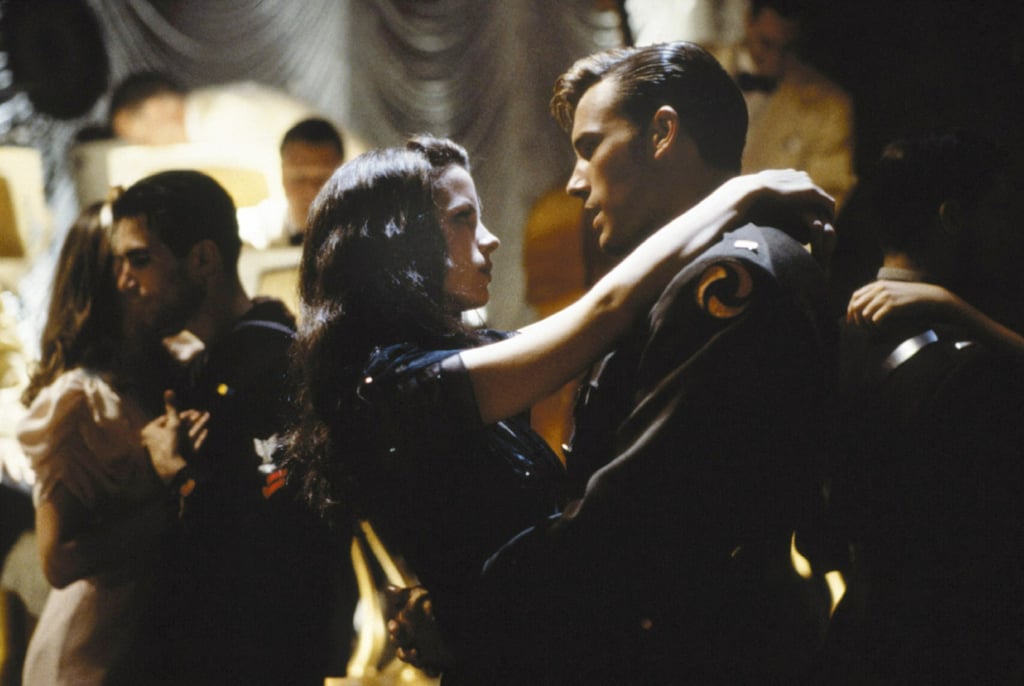 In this period war drama, childhood friends Rafe and Danny (played by heartthrobs Ben Affleck [5] and Josh Hartnett [6]) enter World War II as pilots, but when Rafe leaves to fight in Europe before Danny, Rafe's girlfriend Evelyn (played by Kate Beckinsale [7]) and Danny find themselves involved in a complicated love triangle.
When it's available: Sept 1 [8]
Summer Catch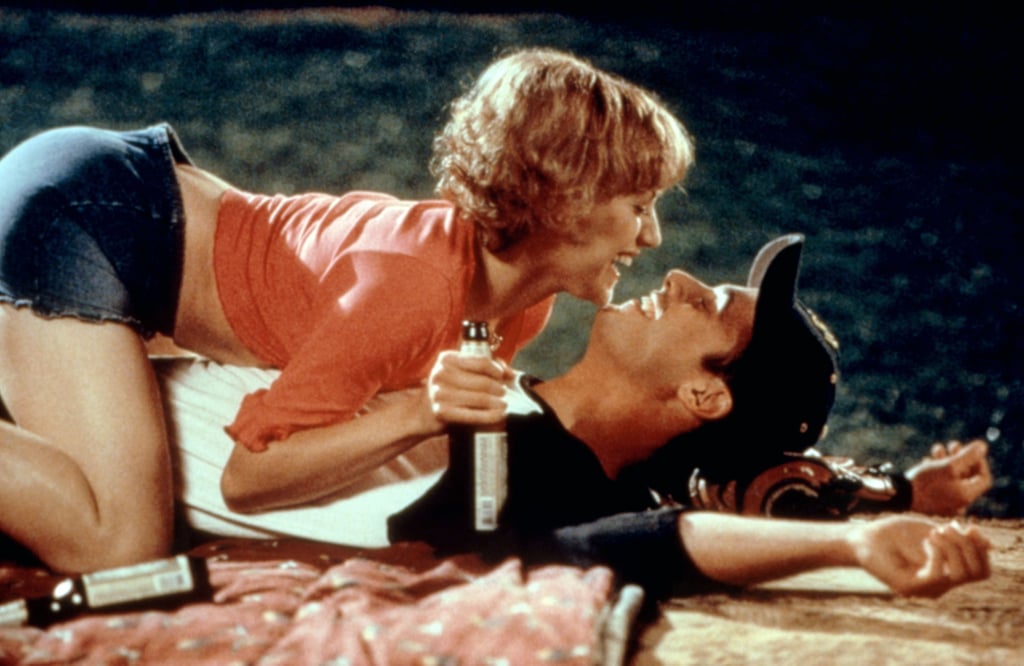 Starring Jessica Biel [9] and Freddie Prinze Jr., a working class Boston College baseball player meets a wealthy stunner summering in Cape Cod with her family, and the two fall in love, despite their families' resistance.
When it's available: Sept. 1 [10]
Two Weeks Notice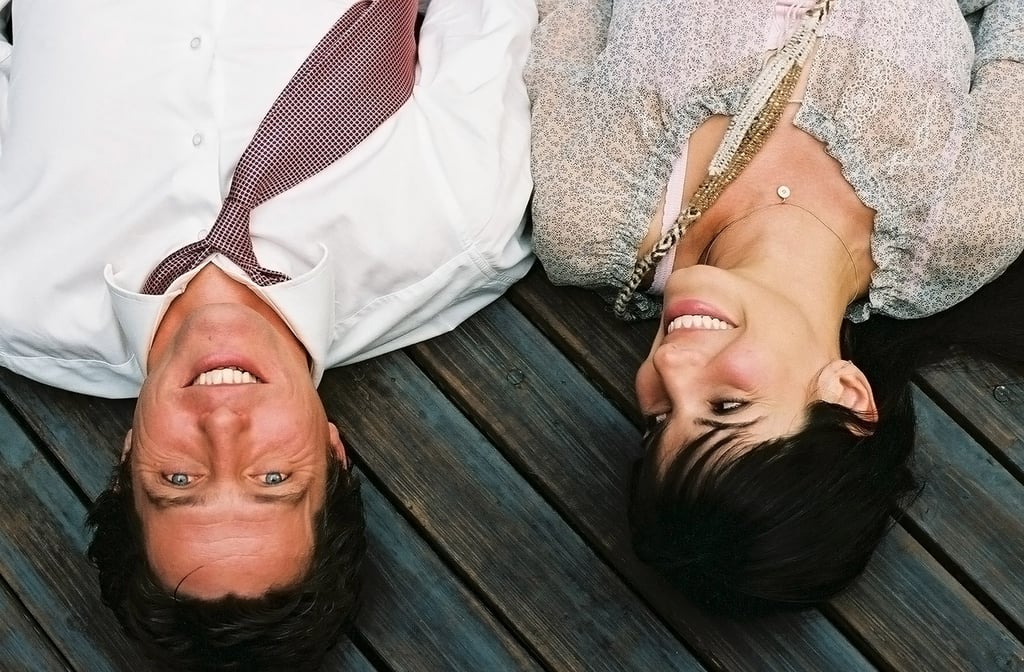 This rom-com stars Hugh Grant [11] as a New York City real estate developing playboy and Sandra Bullock [12] as his new lawyer, who only realizes — after giving her notice and offering him a cute, young replacement — that she might have actually been falling for her former boss.
When it's available: Sept. 1 [13]
Black Panther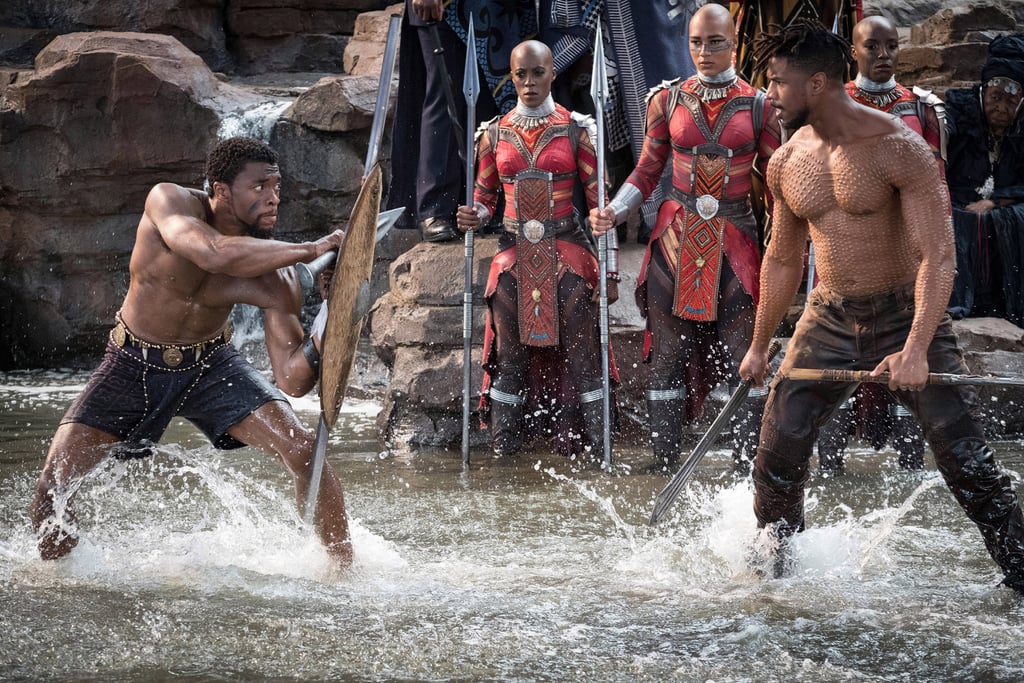 Based on the Marvel Comics character, this movie is centered on the stoic, sexy T'Challa (played by Chadwick Boseman), who returns home to the African nation of Wakanda after his father's untimely death to take his place as king.
When it's available: Sept. 4
Nappily Ever After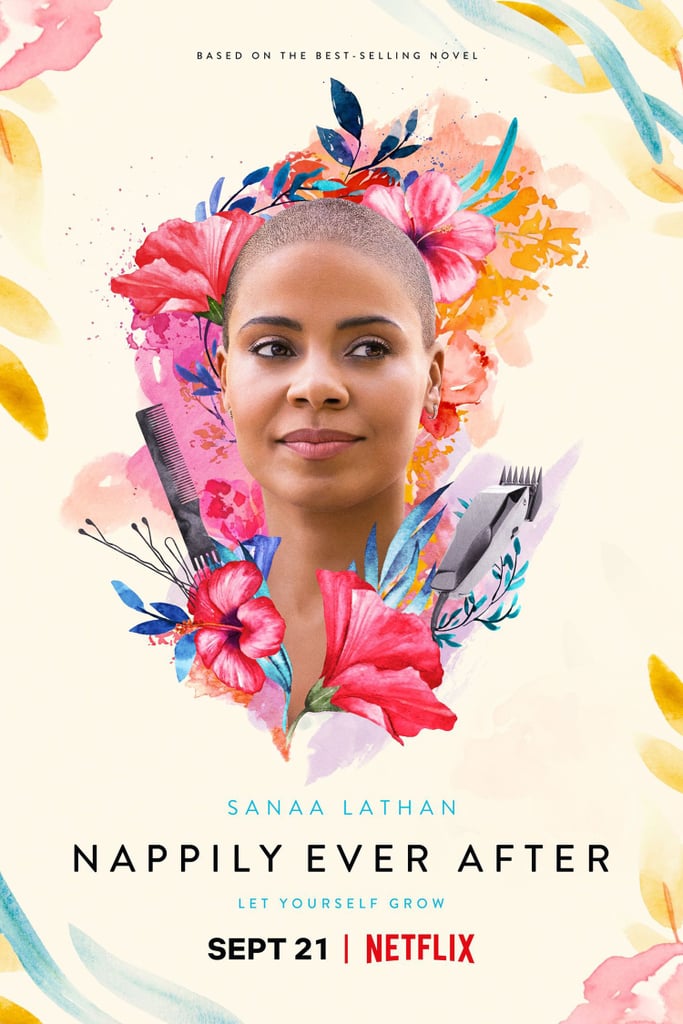 When a woman gets tired of waiting for her longtime boyfriend to propose, she learns to love herself again by getting rid of her greatest asset: her hair.
When it's available: Sept. 21 [14]
Her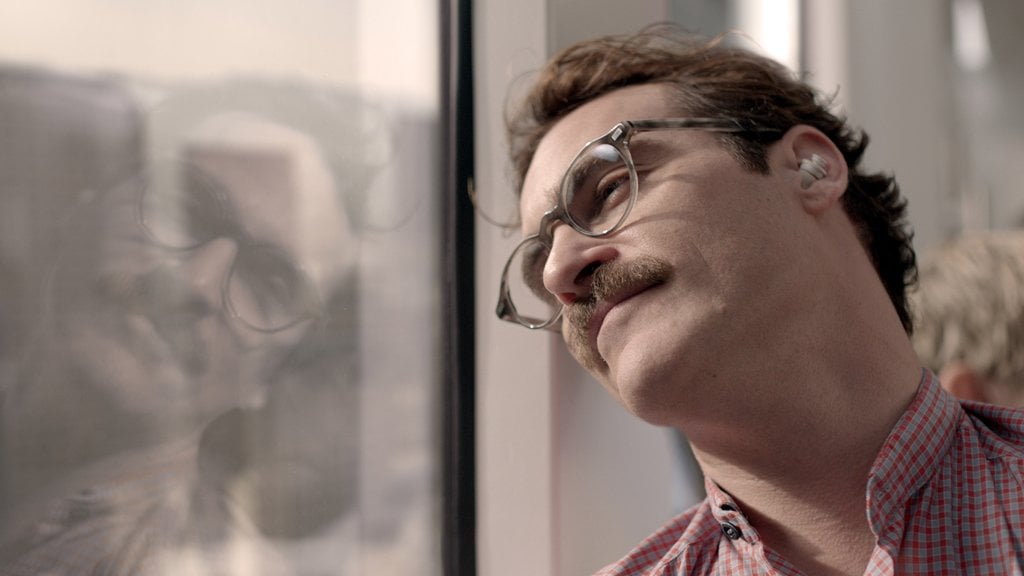 Though Scarlett Johansson [15] never actually appears in this film, she still manages to woo us (and Joaquin Phoenix [16]) as the sexy voice of Samantha, a new operating system with a sensitive, playful personality.

When it's available: July 29 [17]
No Reservations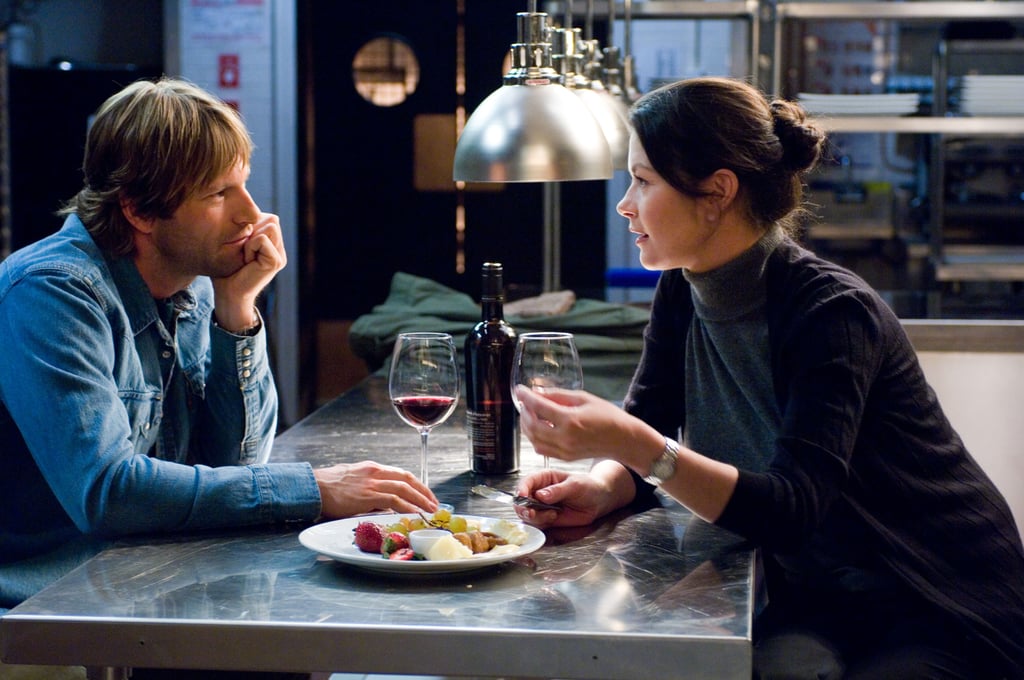 A master chef (Catherine Zeta-Jones [18]) who has everything together finds her life thrown into upheaval when she suddenly becomes guardian to her young niece (Abigail Breslin [19]) and her staff gains a brash and handsome new sous-chef (Aaron Eckhart [20]).
When it's available: Aug. 1 [21]
P.S. I Love You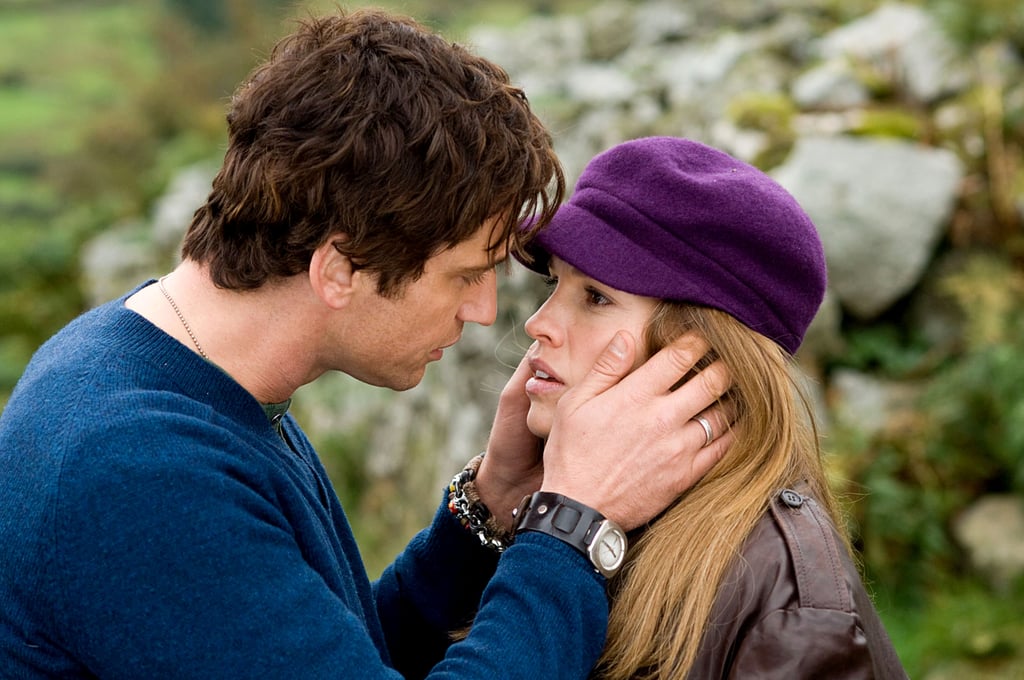 In this romantic drama, a recent widow receives a 30th birthday gift from her deceased husband: a trail of letters he left, encouraging her to move forward with her life. With Hilary Swank [22] and Gerard Butler [23] playing the leads, you'll need to keep the tissues close by — this one's a tear-jerker.
When it's available: Aug. 1 [24]
The Aviator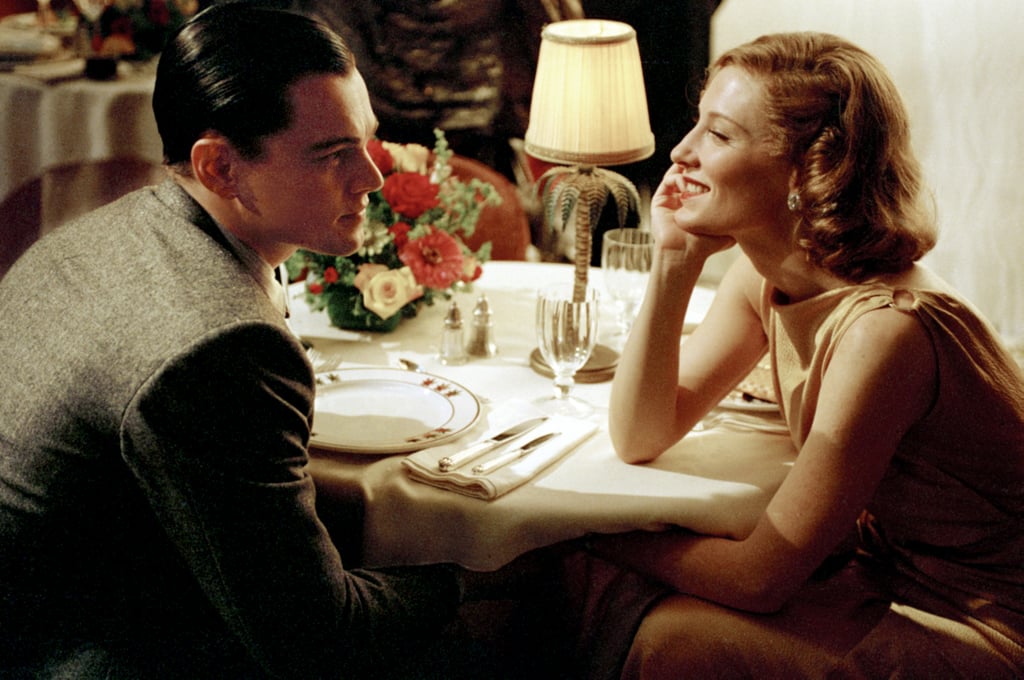 In this biopic depicting the early years of director and aviation tycoon Howard Hughes, played by Leonardo DiCaprio [25], Hughes hides his dark side with his successful public persona. Cate Blanchett [26] and Kate Beckinsale [27] round out the cast as Hughes's lovers Katharine Hepburn and Ava Gardner.
When it's available: Aug. 1 [28]
The Princess Diaries 2: Royal Engagement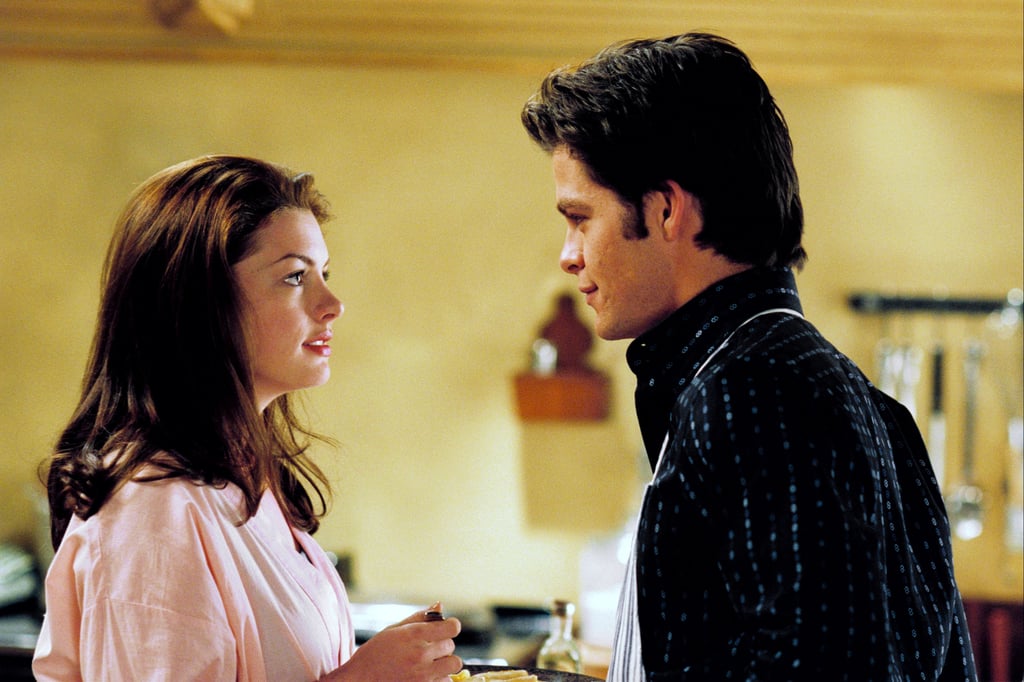 In the sequel to the best pre-Meghan Markle princess story, Mia (Anne Hathaway [29]) learns that she can't become queen unless she is married within 30 days, and her top suitor, Nicholas (Chris Pine [30]), may only be after her for the crown.
When it's available: Aug. 1 [31]
To All the Boys I've Loved Before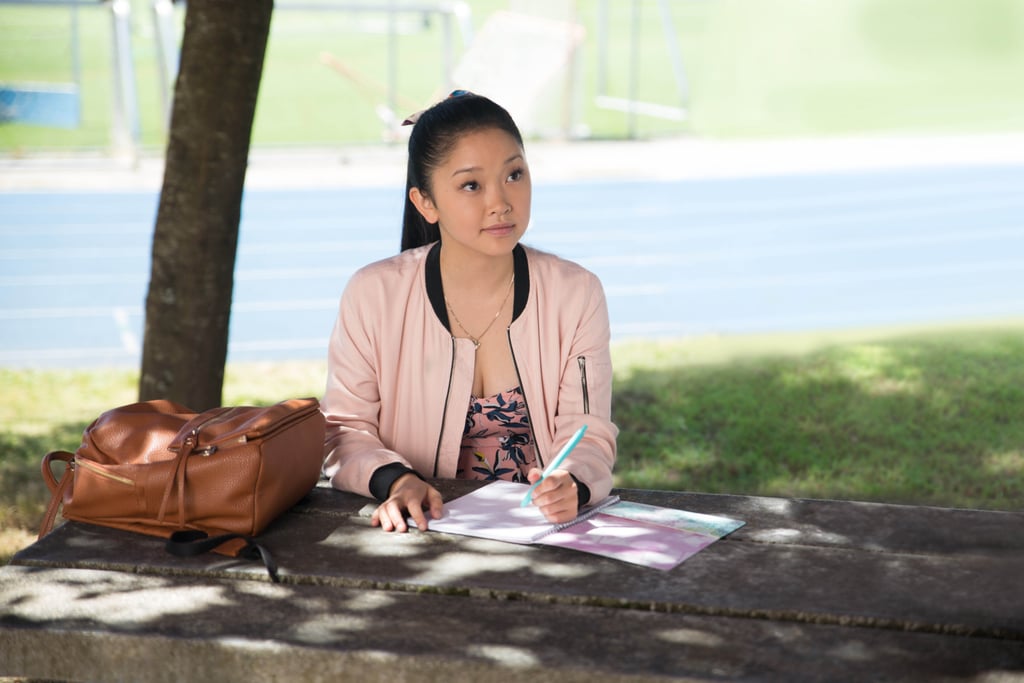 Based on the bestselling YA novel of the same name, high schooler Lara Jean (Lana Condor) discovers that her secret love letters got mailed to each of her five crushes, and her quiet high school existence will never be the same.
When it's available: Aug. 17 [32]
Chocolat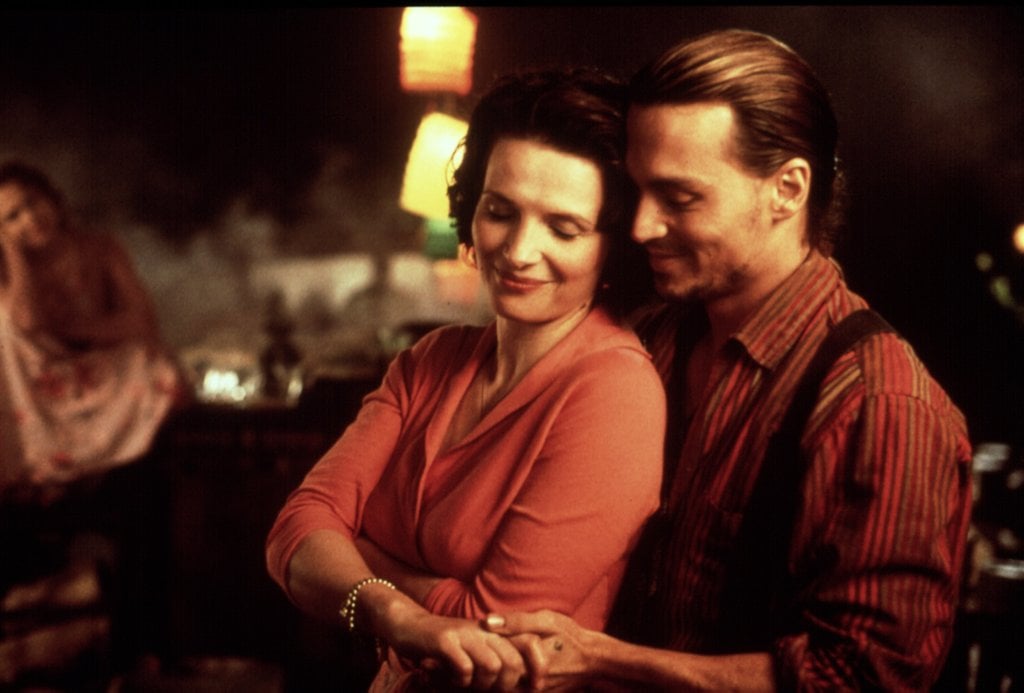 This 2000 British-American romantic dramedy tells the story of the beautiful, mysterious Vianne (Juliette Binoche), who arrives in a tranquil French town and opens an unusual chocolate shop that lures in the villagers by anticipating their desires.
Watch it now [33].
Get Smart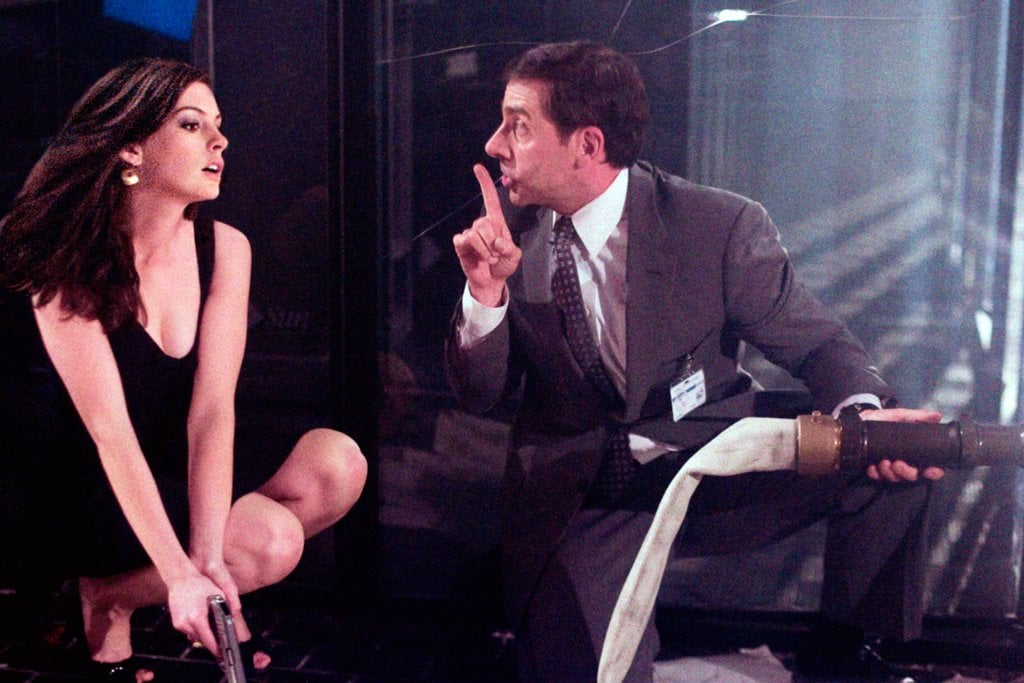 Get Smart is a 2008 spy romp that casts Steve Carell [34] and Anne Hathaway [35] as field agents, and though Carell's Maxwell Smart provides the laughs, it's Hathaway's Agent 99 who really brings the fire.
Watch it now [36].
Interview With the Vampire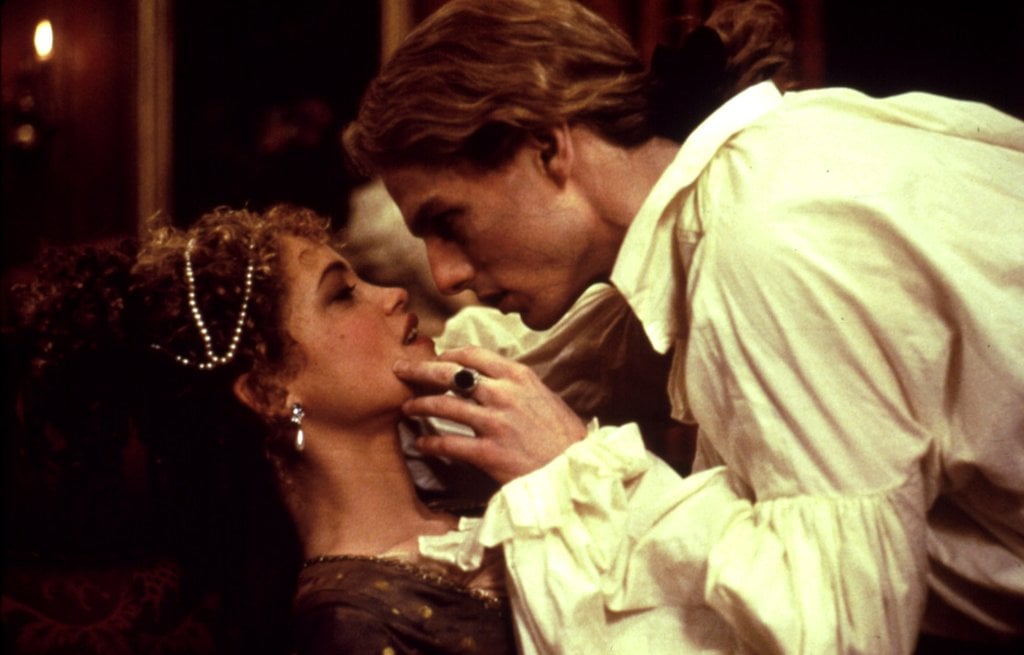 When you've got Brad Pitt [37] as an 18th-century-lord-turned-vampire and Tom Cruise [38] as his vampire companion, you have the perfect recipe for a steamy flick (and having Christian Slater play the eager biographer who tells this story definitely doesn't hurt).
Watch it now [39].
Spanglish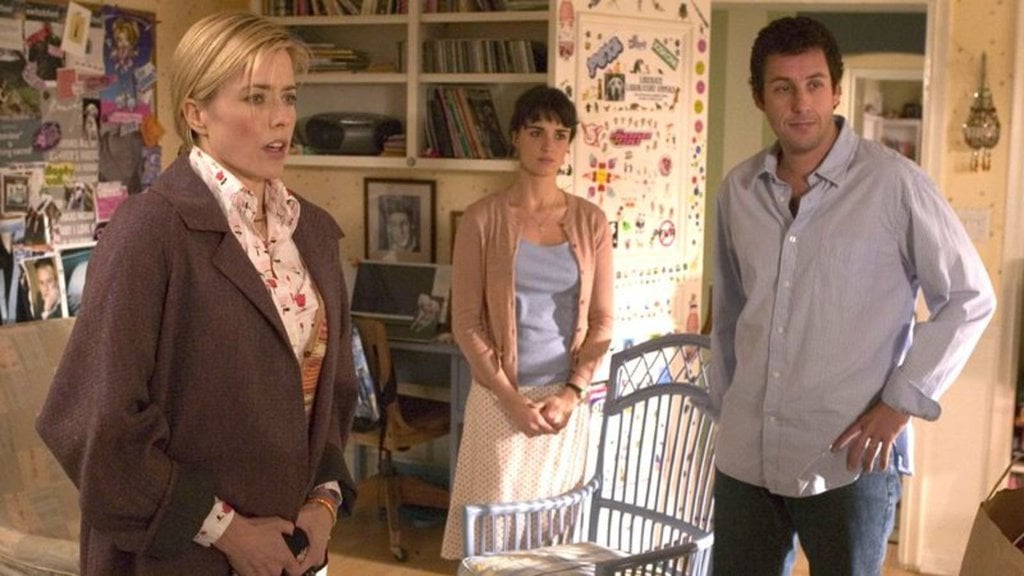 Adam Sandler [40] isn't usually the first name that comes to mind when you think "drama," but this 2004 film about single mother Flor Moreno (Paz Vega), who finds work with a well-off family (of whom Adam is the patriarch), is a smart film about culture clashes, not to mention a pretty sexy one.
Watch it now [41].
Swordfish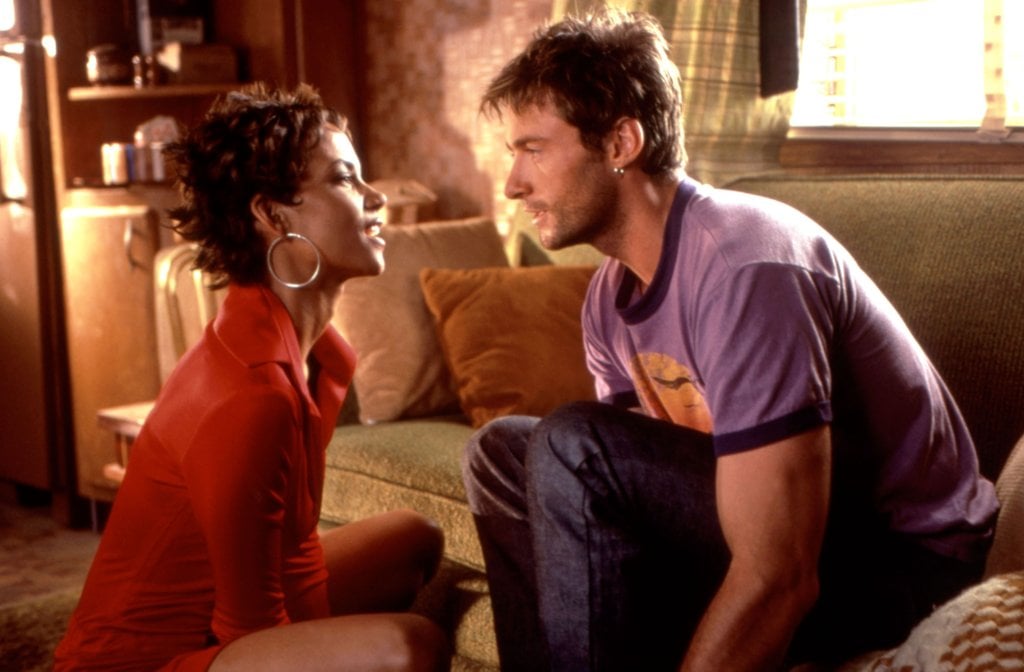 Swordfish shows what happens when the world's most dangerous spy convinces a computer hacker to help steal $6 billion in unused government funds, and Halle Berry [42] shows just how hot a life of crime can be.
Watch it now [43].
Troy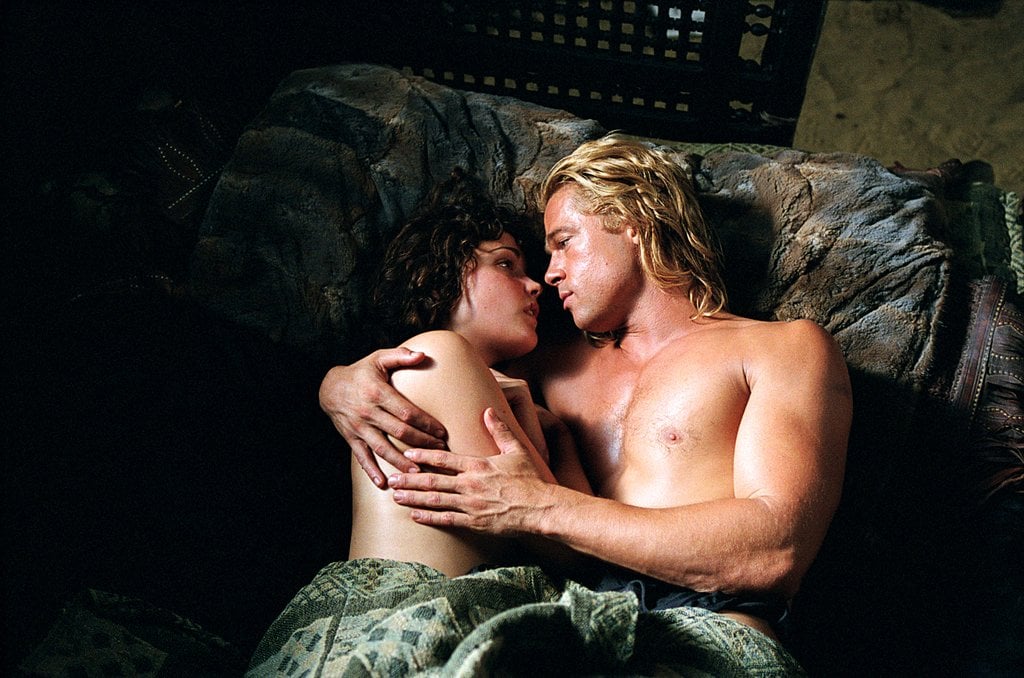 Based on Homer's Iliad, 2004's epic Troy portrays the battle between the ancient kingdoms of Troy and Sparta. As 300 reminds us, when you get men in Roman sandals, good things happen.
Watch it now [44].
We Own the Night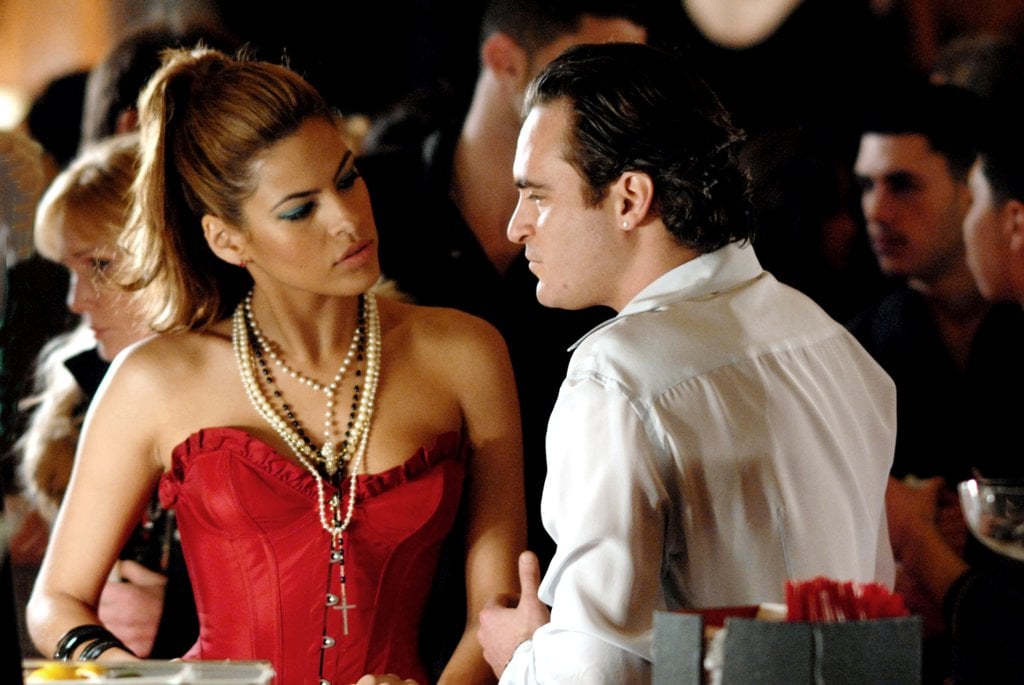 In this movie, a New York nightclub manager (Joaquin Phoenix [45]) has to hide the fact that his brother (Mark Wahlberg [46]) and father (Robert Duvall) are both cops — especially from his gangster clientele. What's not a secret: Joaquin and Mark are just about the hottest fictional brothers out there.
Watch it now [47].
Blue Valentine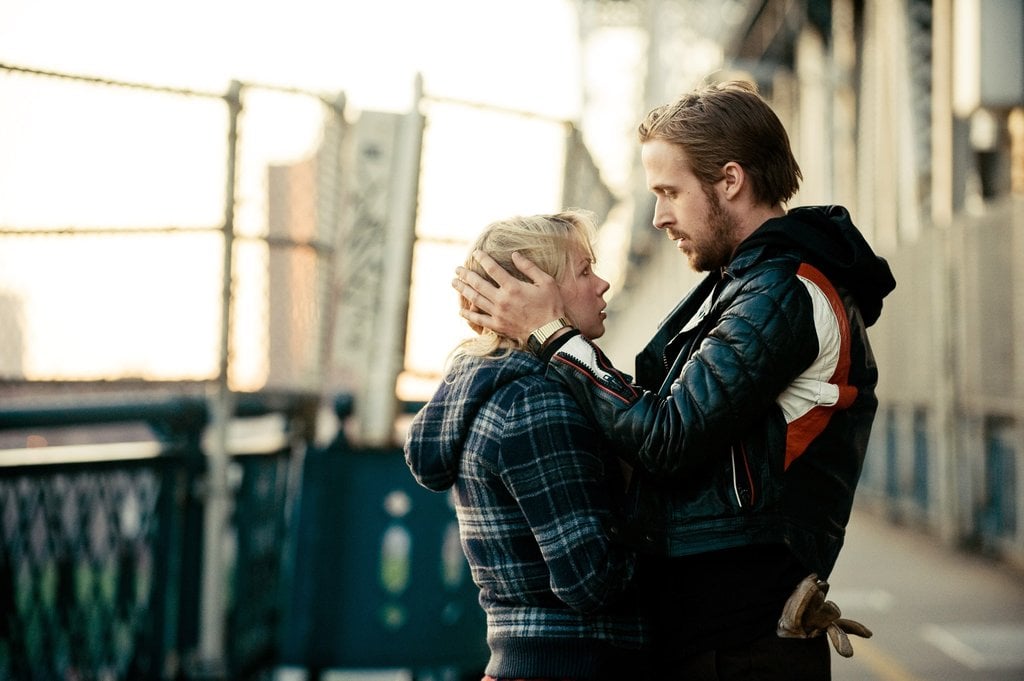 Any movie that depicts a crumbling marriage is going to be a tear-jerker, but when that married pair are played by Ryan Gosling [48] and Michelle Williams [49], seeing a couple that hot split is all the more devastating.
Watch it now [50].
An Education
In An Education, a sheltered teen, played by Carey Mulligan [51], is charmed by a much older suitor, played by Peter Sarsgaard [52], and though their relationship is so wrong, it still feels so right.
Watch it now. [53]
Miracle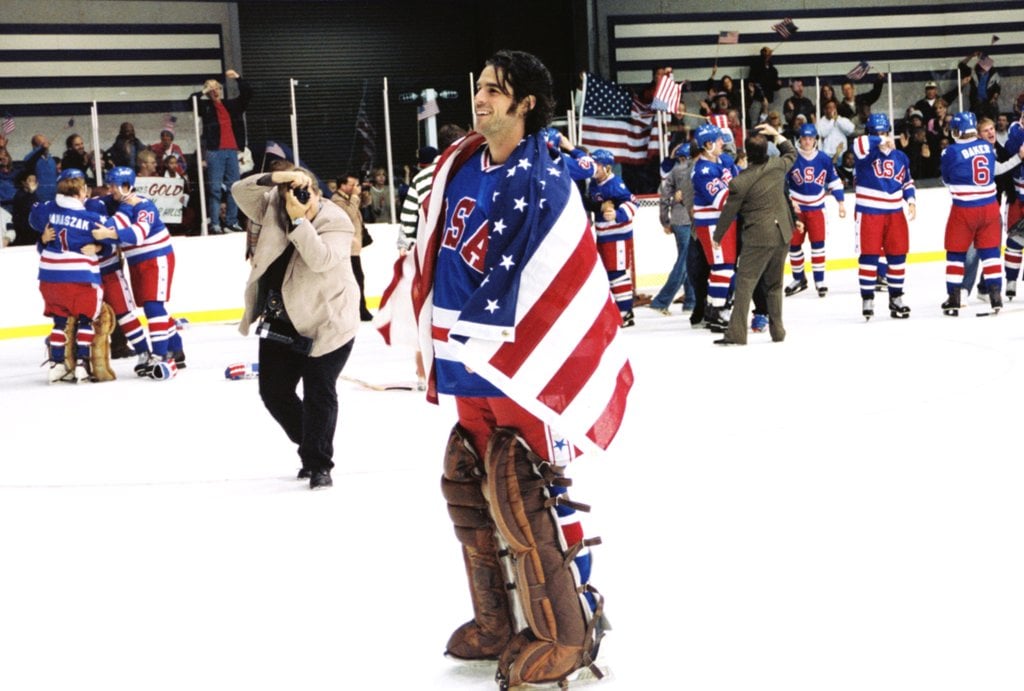 When Kenneth Mitchell, Eddie Cahill, and Nathan West hit the ice as '70s-era hockey stars, the result is absolute gold.
Watch it now. [54]
Rumor Has It
Jennifer Aniston [55] stars in this rom-com as a woman who learns that her grandmother (Shirley MacLaine) might be a whole lot sexier than she ever realized.
Watch it now [56].
Thor: Ragnarok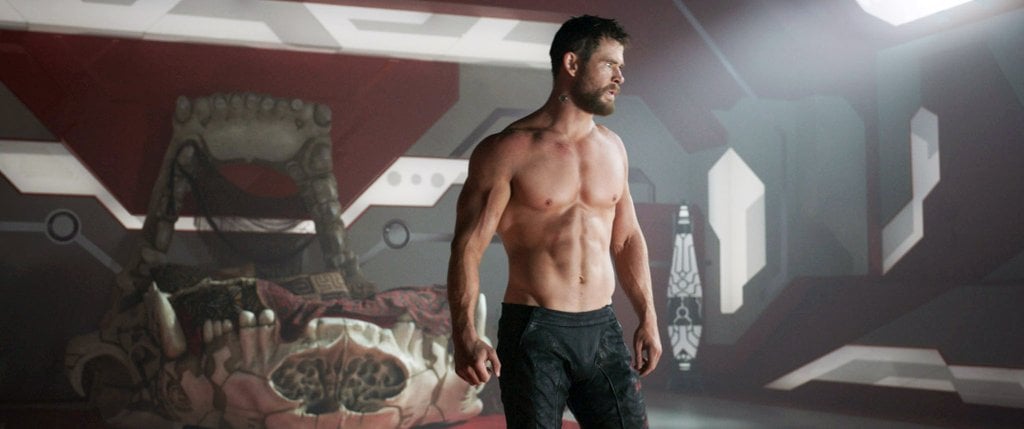 There's no clear answer as to who the coolest superhero is in the Marvel universe, but there is no question that Chris Hemsworth is the hottest.
Watch it now [57].
Lust Stories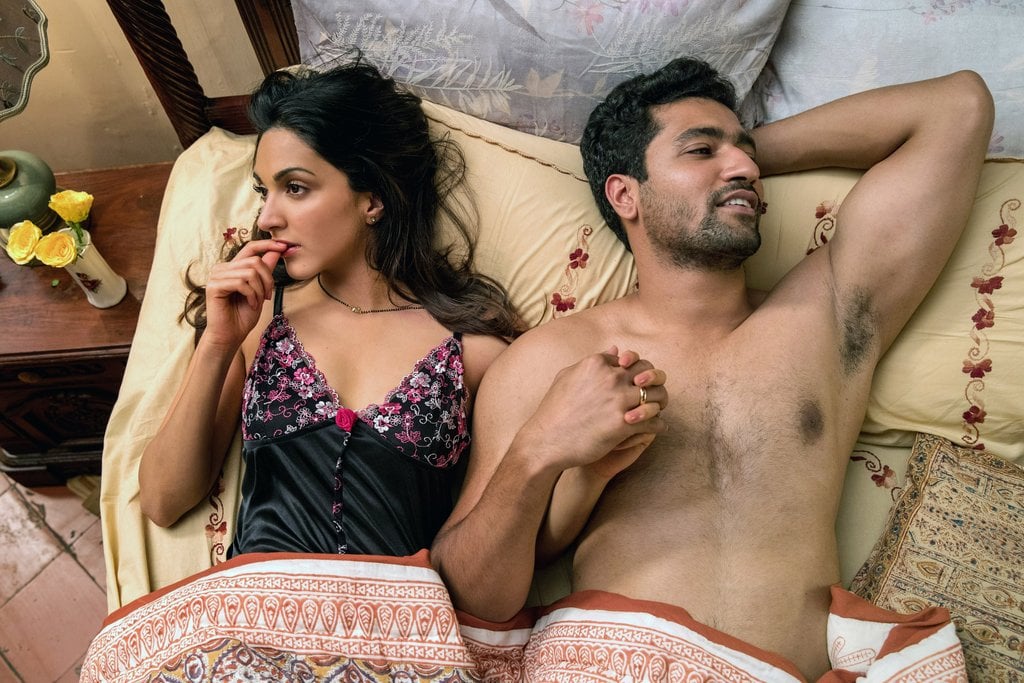 Love, lust, sex, and modern relationships are all explored in this film from the viewpoint of four Indian women.
Watch it now [58].
Set It Up
Lucy Liu [59] and Taye Diggs [60] star as horrible bosses who get romantically paired up by their matchmaker assistants. You can imagine how well that goes.
Watch it now [61].
Us and Them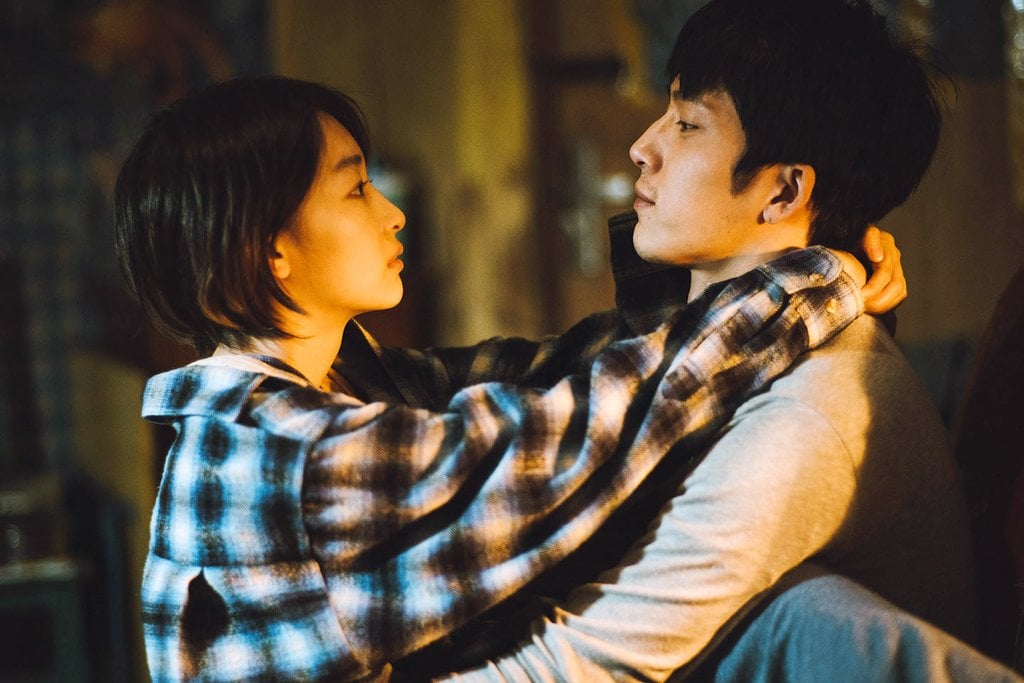 This film follows the love story between two strangers who meet on a train in China and the bond that forms and evolves over several decades after.
Watch it now [62].
Amélie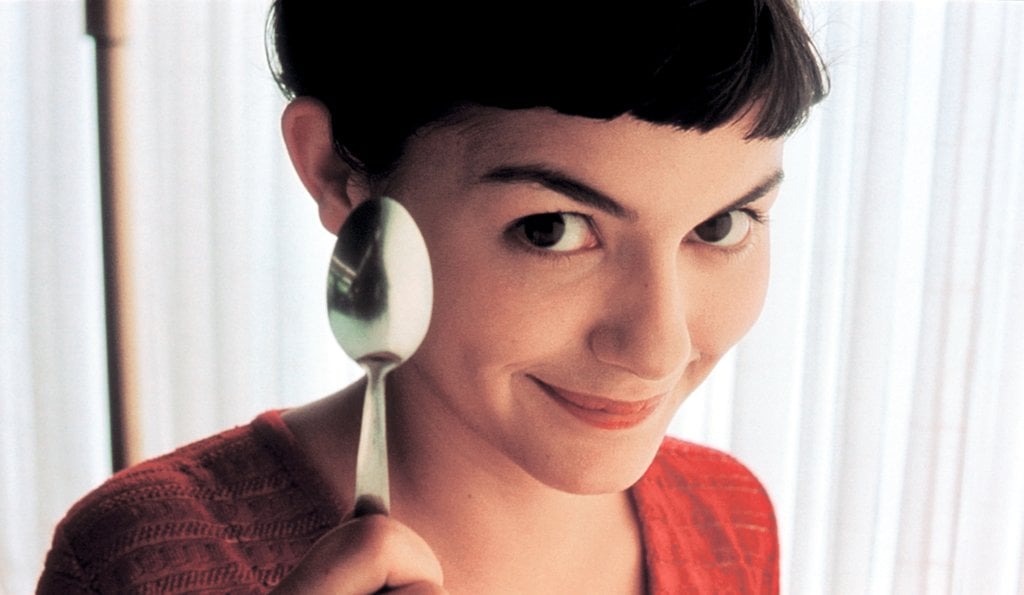 In this French rom-com, a quirky waitress schemes to quietly bring happiness to those around her.
Watch it now [63].
Beautiful Girls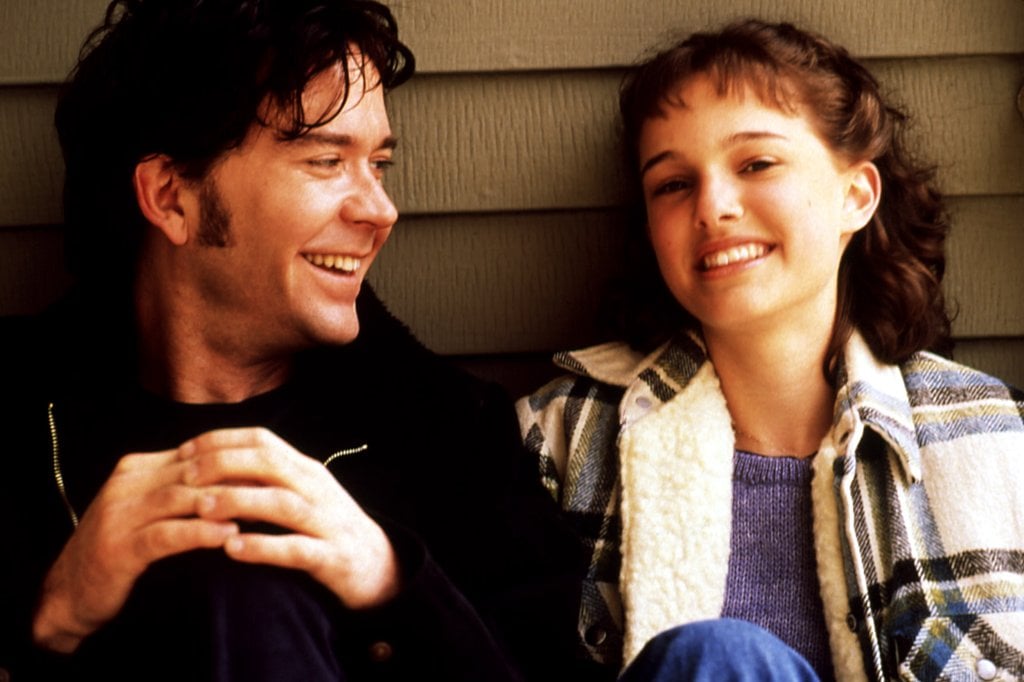 This '90s dramedy tells the story of high school friends brought back together for their 10-year reunion, and with an absolutely stacked cast that includes Natalie Portman [64], Mira Sorvino, Timothy Hutton, Matt Dillon, Uma Thurman [65], Lauren Holly, Rosie O'Donnell [66], and Michael Rapaport, you know it's going to be a reunion that no one soon forgets.
Watch it now [67].
The Bourne Ultimatum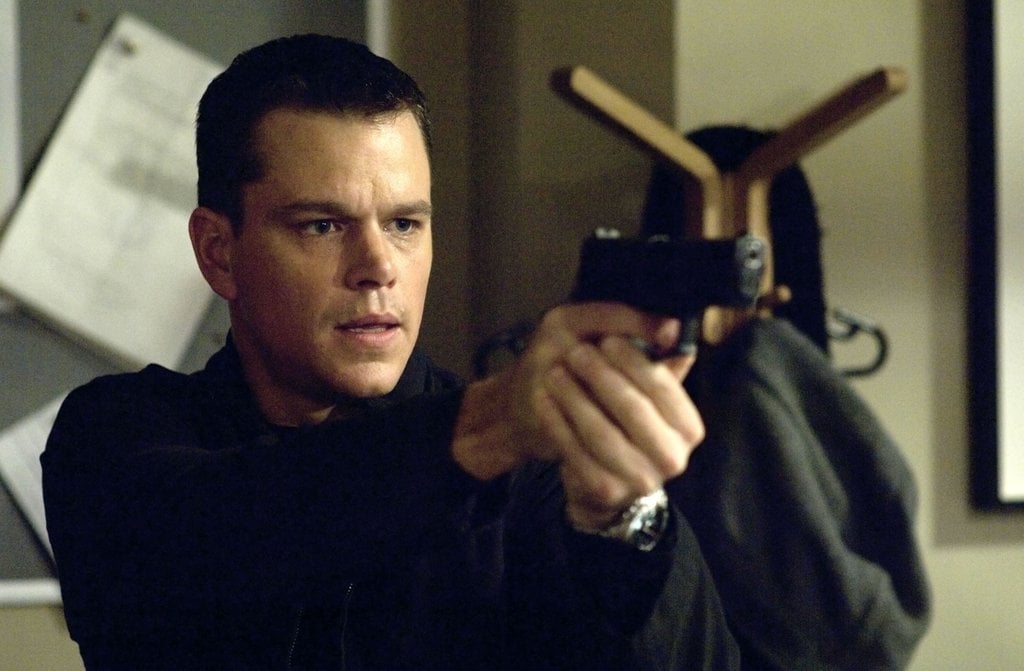 In this follow-up to The Bourne Supremacy, Jason Bourne (Matt Damon [68]) searches for information about his past and develops a flirty relationship with Julia Stiles, who plays a fellow former operative.
Watch it now [69].
Scream 2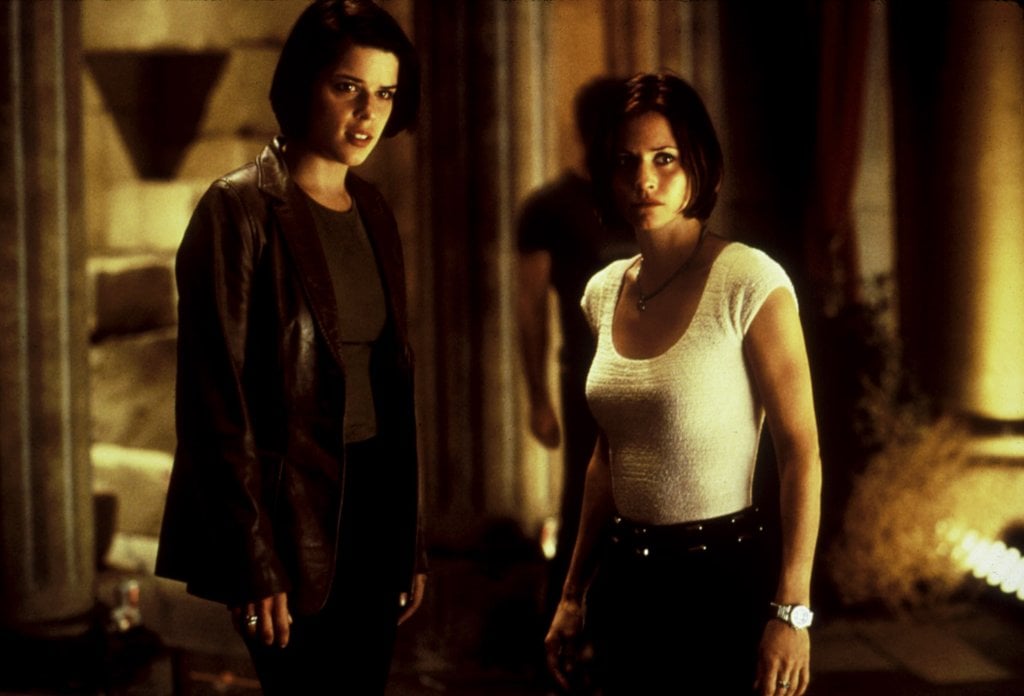 In this Scream sequel, Sarah Michelle Gellar [70], Rebecca Gayheart, and Portia de Rossi [71] head off to college and become sorority girls, though — as you can expect — the college fun just about ends there.
Watch it now [72].
Sliding Doors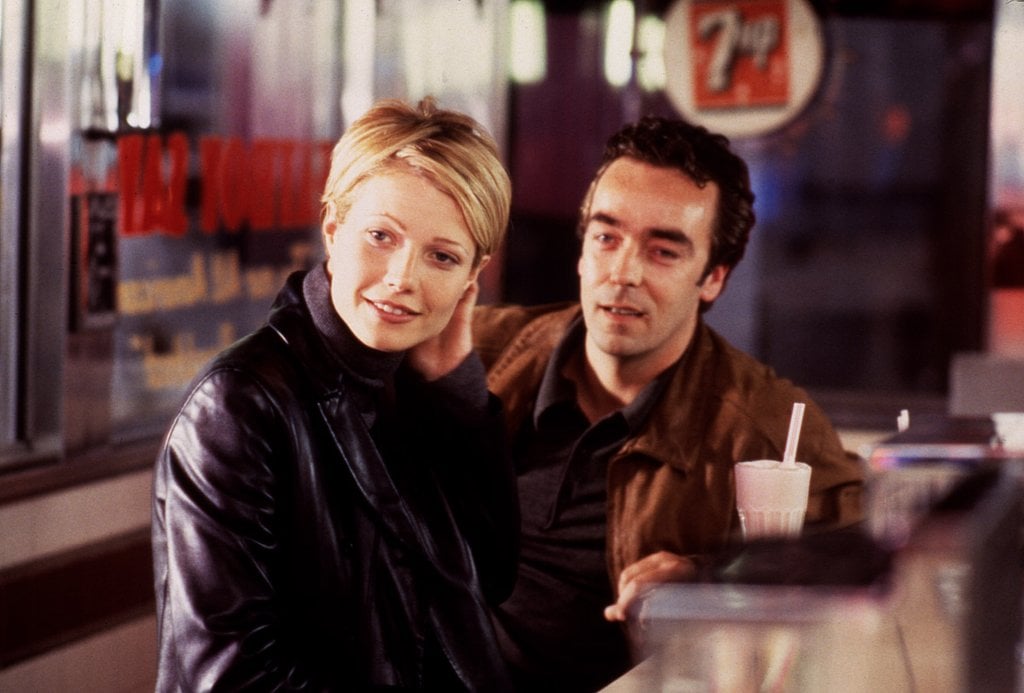 In this '90s drama, Gwyneth Paltrow [73]'s life is played out in two different scenarios, showing just how much one missed train can change everything.
Watch it now [74].
The Kissing Booth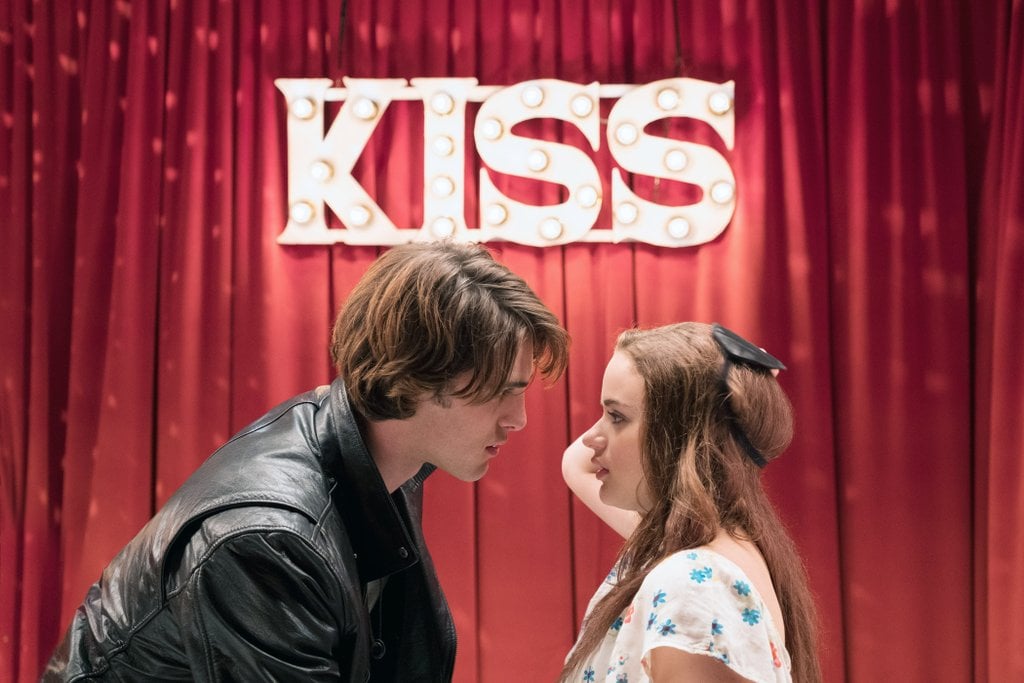 In an unexpected teen movie twist, a high school girl falls not for her male best friend, but for his brother — which goes explicitly against their friendship code.
Watch it now [75].
The Phantom of the Opera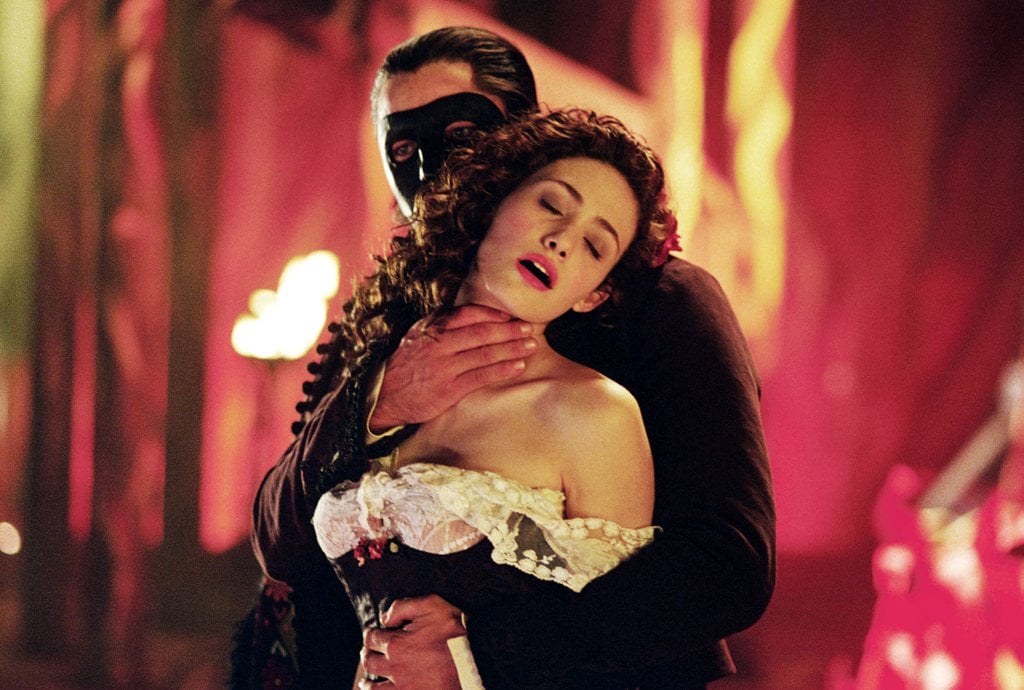 Emmy Rossum and Gerard Butler [76] take on Andrew Lloyd Webber's hit Broadway musical in this darkly romantic film adaptation.
Watch it now [77].
Mamma Mia!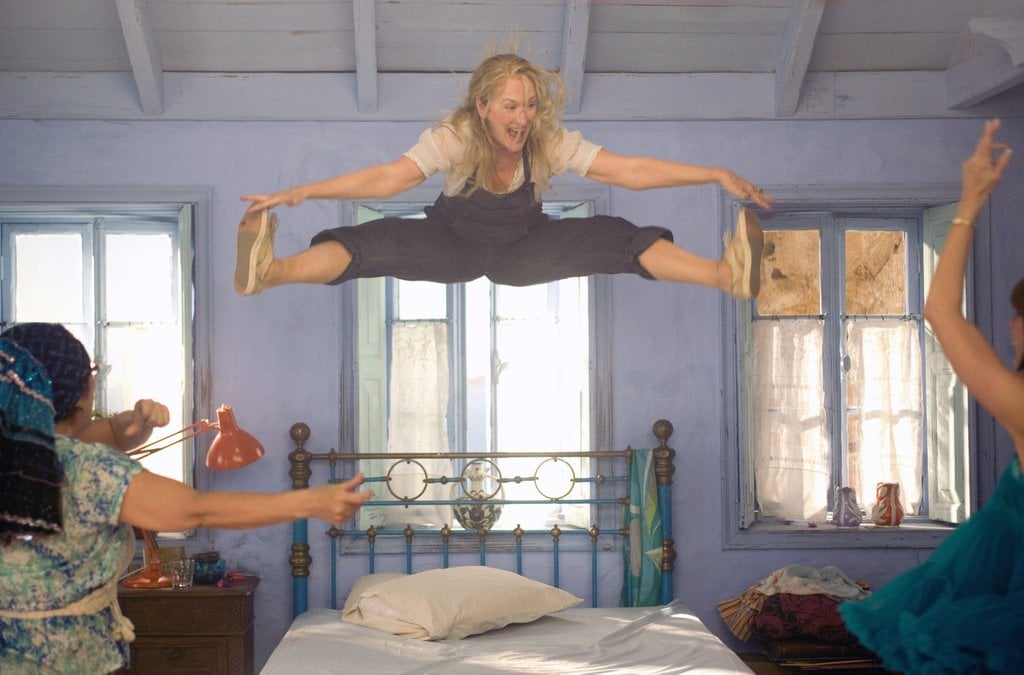 Meryl Streep [78] and Amanda Seyfried [79] star as a mother-daughter duo who must face the mother's three past flames on the eve of the daughter's wedding [80] (all to the tune of ABBA's greatest hits, of course).
Watch it now [81].
Ibiza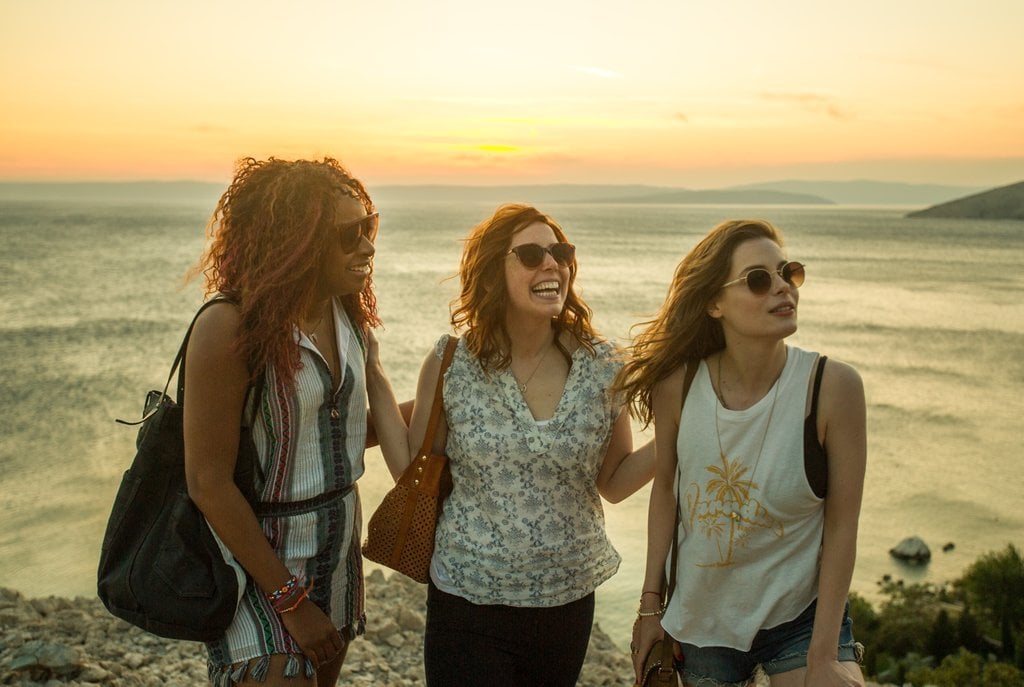 Gillian Jacobs, Vanessa Bayer, and Phoebe Robinson play three best friends whose trip to Ibiza becomes a game to track down a popular DJ (played by Game of Thrones hottie Richard Madden).
Watch it now [82].
Dare to Be Wild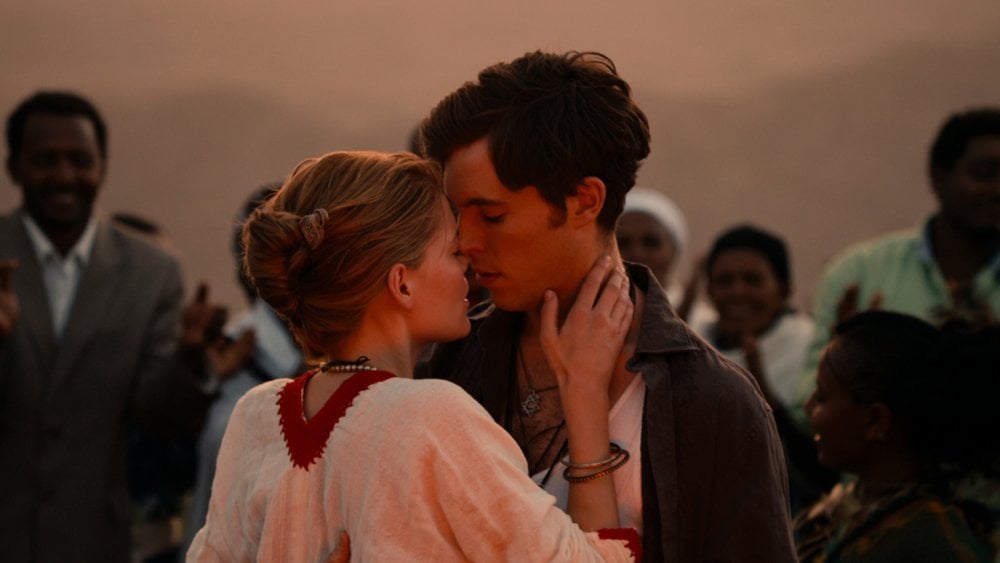 This UK movie is based on the true story of an Irish landscaper who gets a chance to compete at the prestigious Chelsea flower show (and falls in love with a sexy builder (Tom Hughes) along the way).
Watch it now [83].
The Lost Boys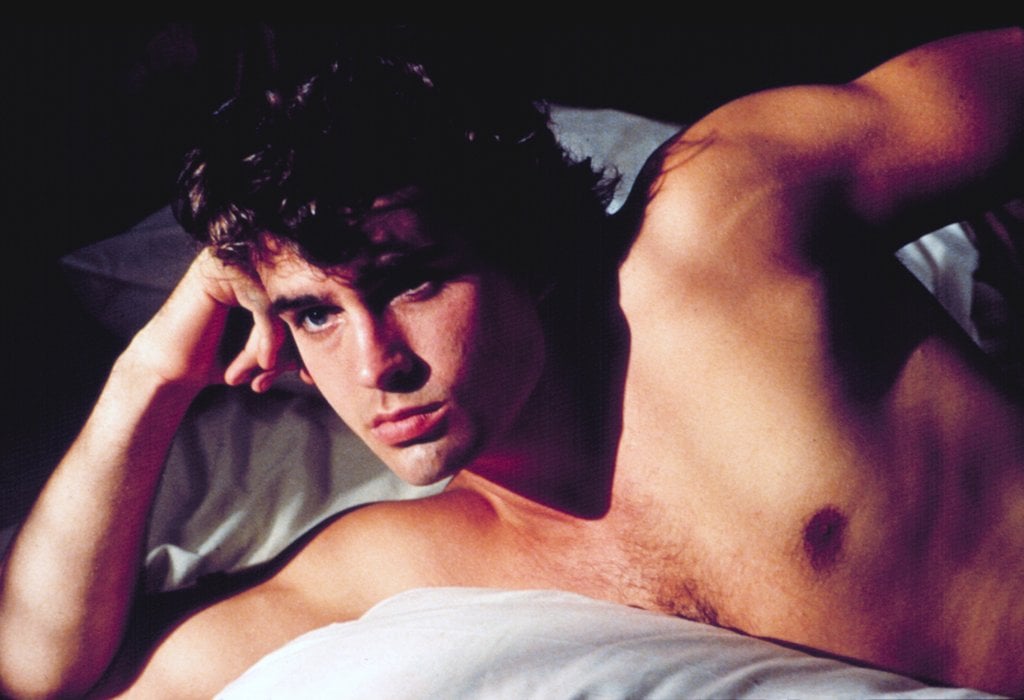 This '80s hit stars Corey Haim and Jason Patric as brothers who battle a gang of young vampires, led by young Kiefer Sutherland [84] and Jami Gertz, which is a cast we can totally sink our teeth into.
Watch it now [85].
Queen of the Damned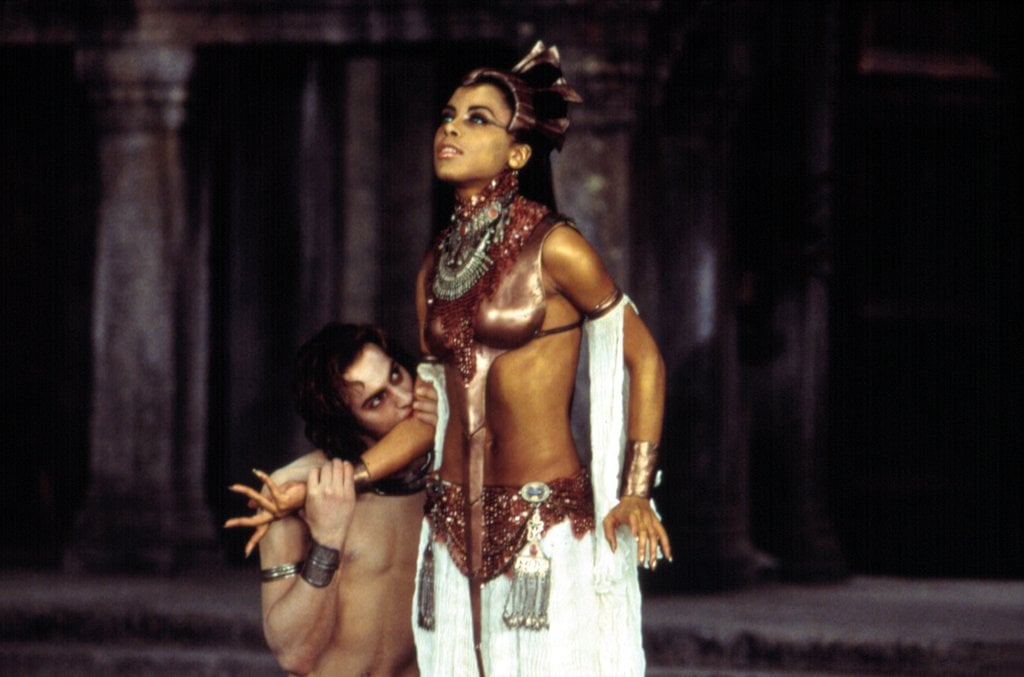 Spoiler alert: this movie is actually exceedingly bad, but when Aaliyah [86] plays a vampire, you're still going to want to watch.
Watch it now [87].
Sin City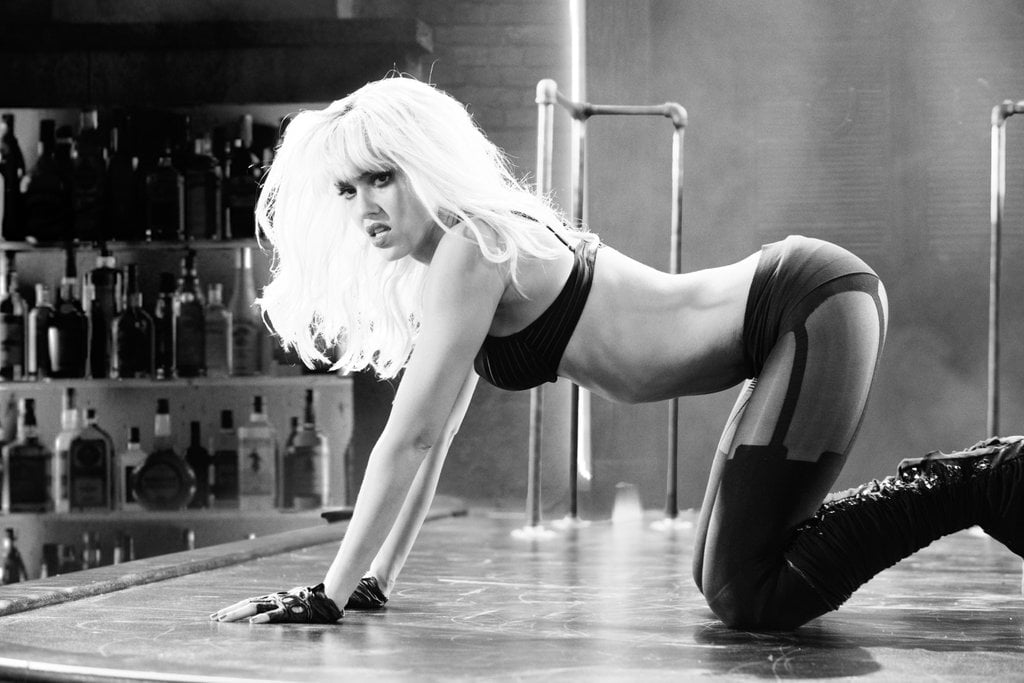 This highly stylized crime thriller is definitely violent, but it also boasts an incredibly stacked cast that includes Jessica Alba [88], Bruce Willis [89], Rosario Dawson [90], Clive Owen [91], Benicio del Toro [92], and more.
Watch it now [93].
Cruel Intentions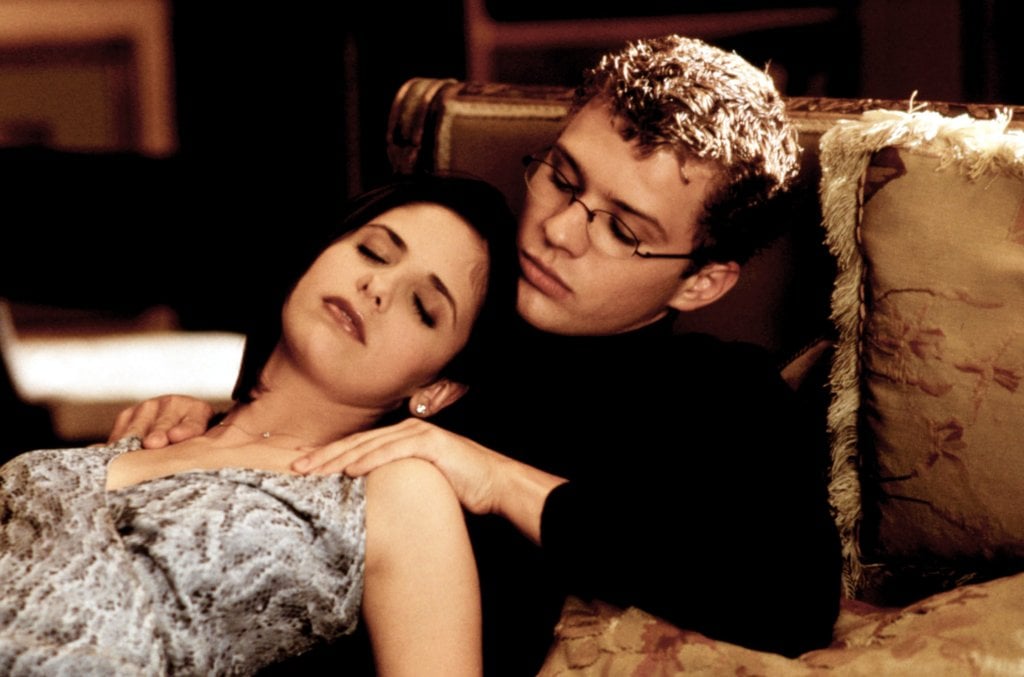 Ryan Phillippe [94] and Sarah Michelle Gellar [95] may play step-siblings in this '90s classic, but that doesn't stop them from having major chemistry. Reese Witherspoon [96] and Selma Blair [97] round out the cast as two of Phillippe's virginal conquests.
Watch it now [98].
I Am Number Four
Alex Pettyfer and Dianna Agron [99] play love interests in this sci-fi film, and running around fighting invading aliens has never looked so sexy.
Watch it now. [100]
Up in the Air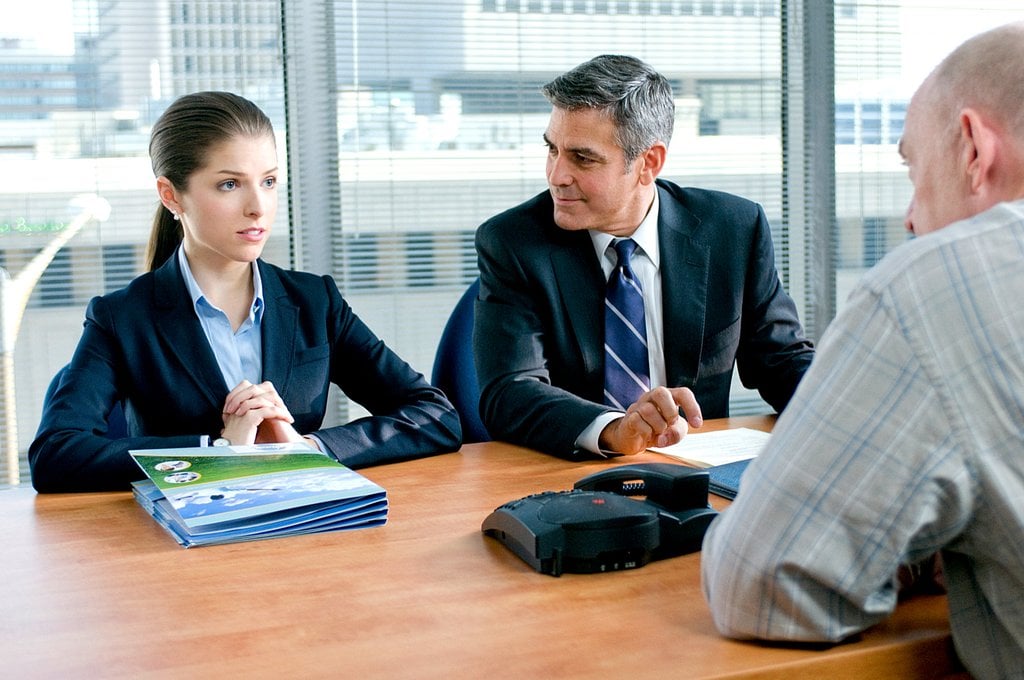 George Clooney [101] is fine at every age, and when he plays opposite Vera Farmiga in this funny, romantic film, we fall in love with him all over again.
Watch it now [102].
Wet Hot American Summer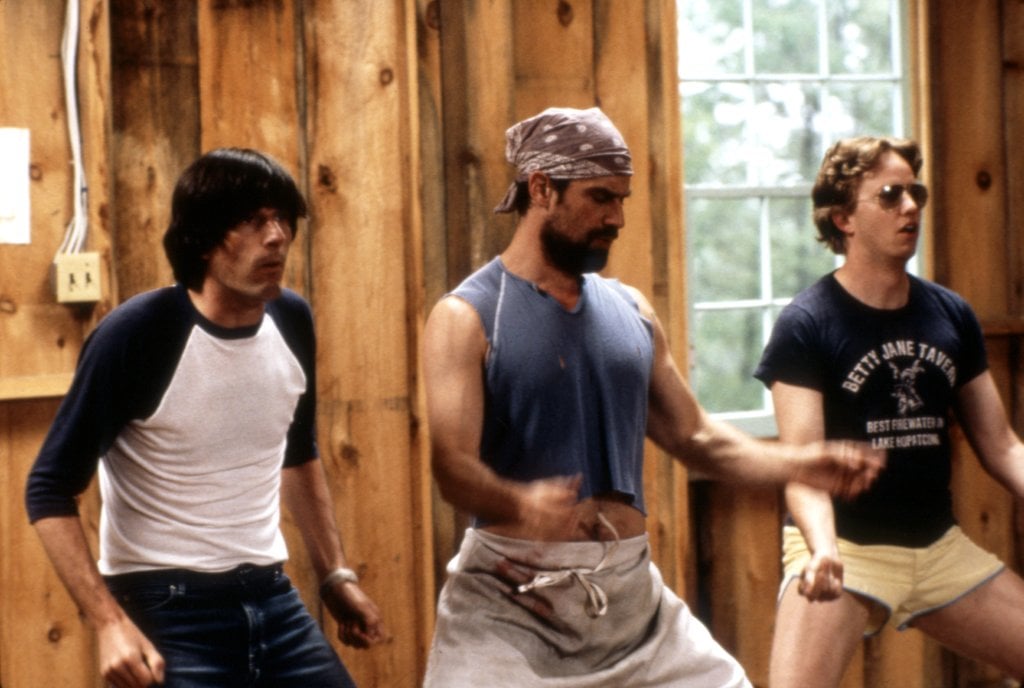 This absurd, hilarious camp romp provides a comically loaded cast of beautiful people and way too many '80s trends.
Watch it now [103].
Eyes Wide Shut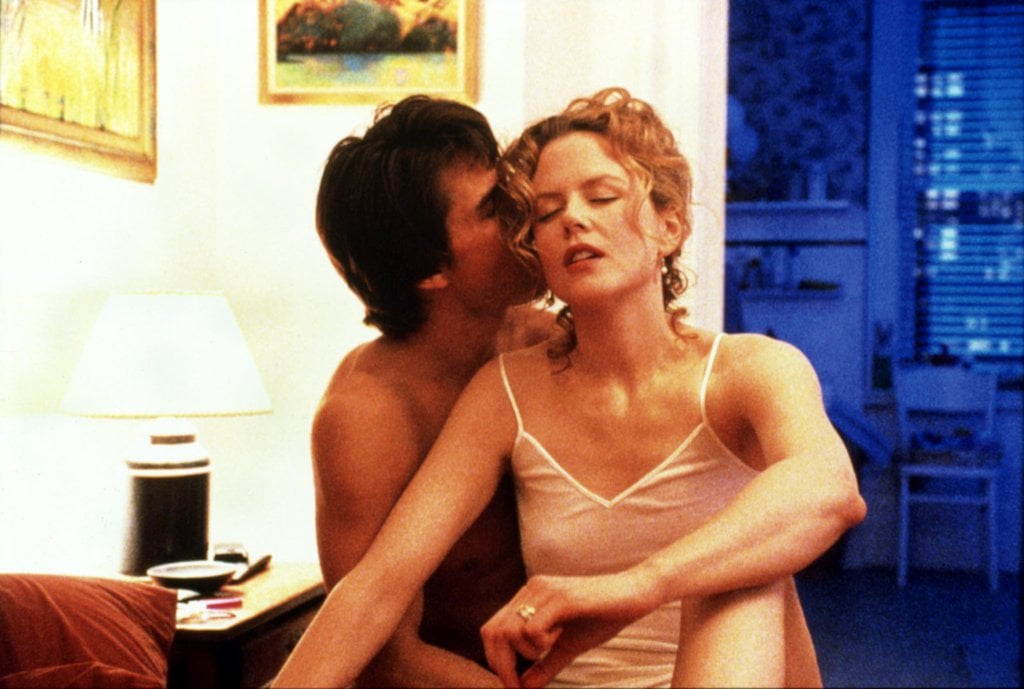 Tom Cruise [104] and Nicole Kidman [105] star in this erotic drama as a couple who become dangerously involved in a world of sexual rituals and secret societies.
Watch it now [106].
Lara Croft: Tomb Raider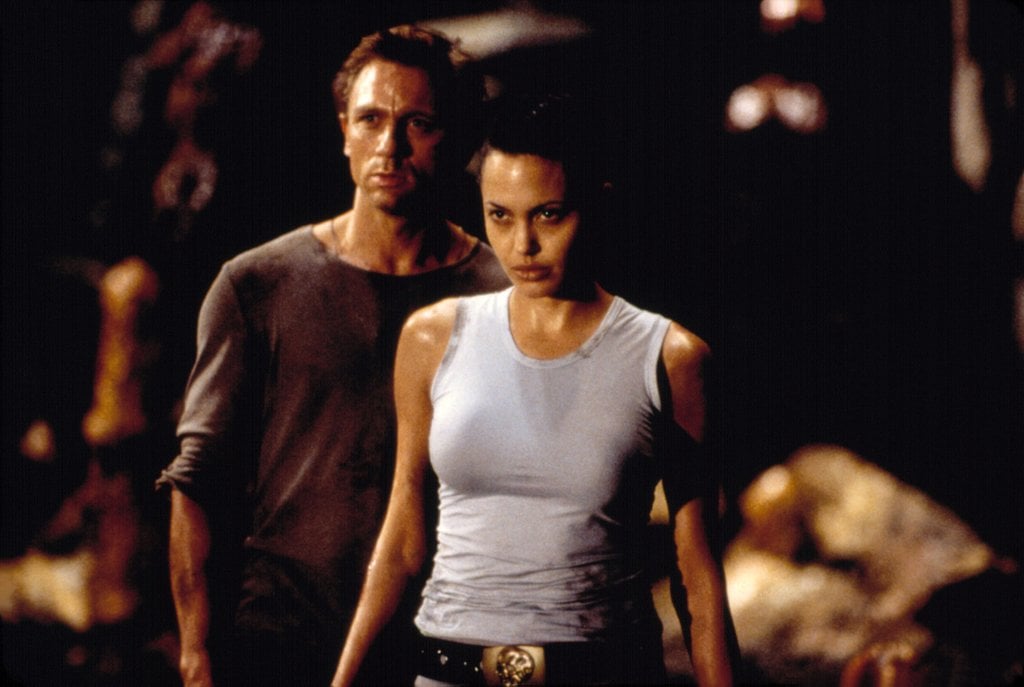 Video games have never been sexier than in this 2001 movie in which Angelina Jolie [107] plays a perfect Lara Croft.
Watch it now [108].
Blue Is the Warmest Color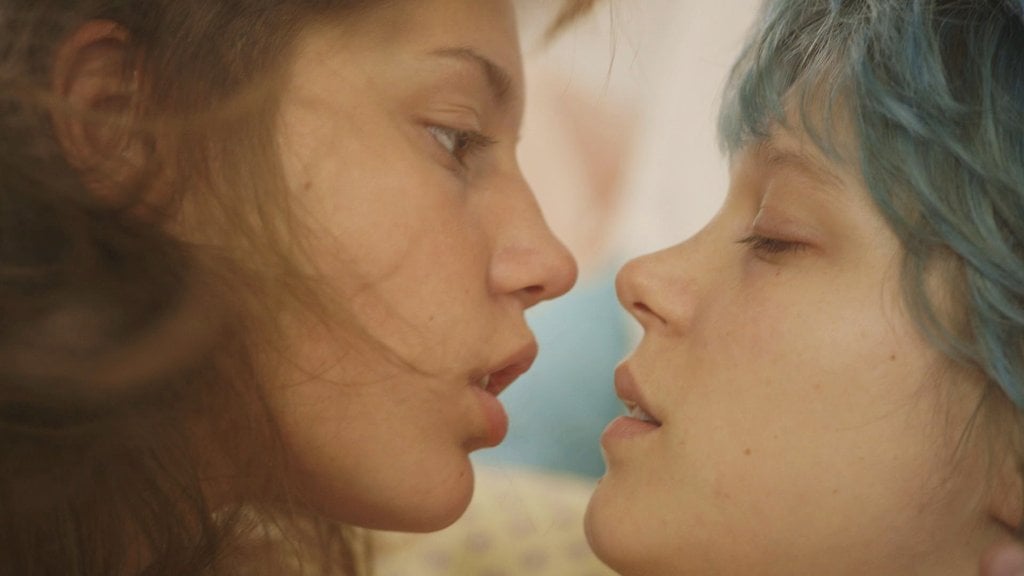 This movie is a coming-of-age romance about a 15-year-old girl who begins to explore her sexuality.
Watch it now [109].
Like Water For Chocolate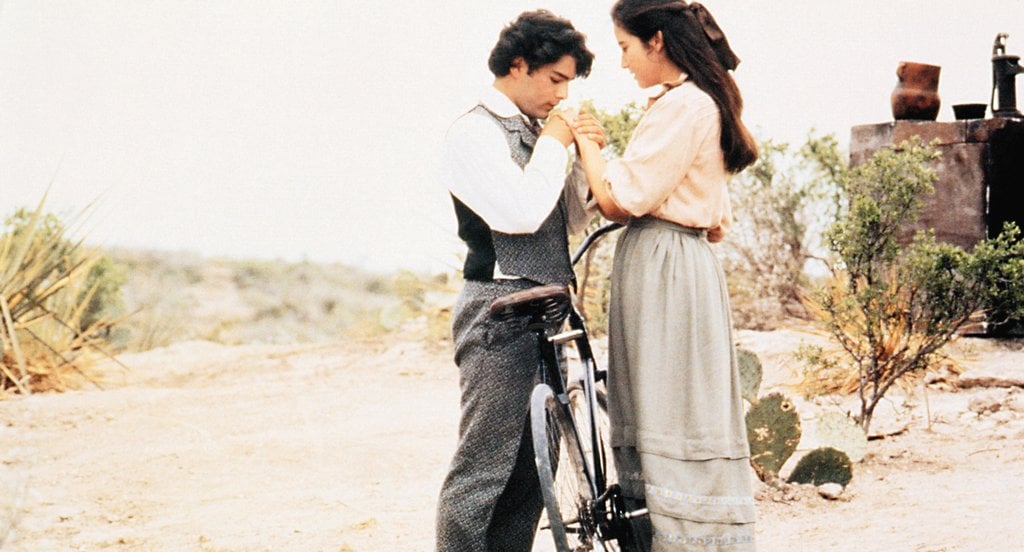 In a classic tale of forbidden love, a man must marry his beloved's older sister when her mother doesn't approve of their relationship.
Watch it now [110].
Magic Mike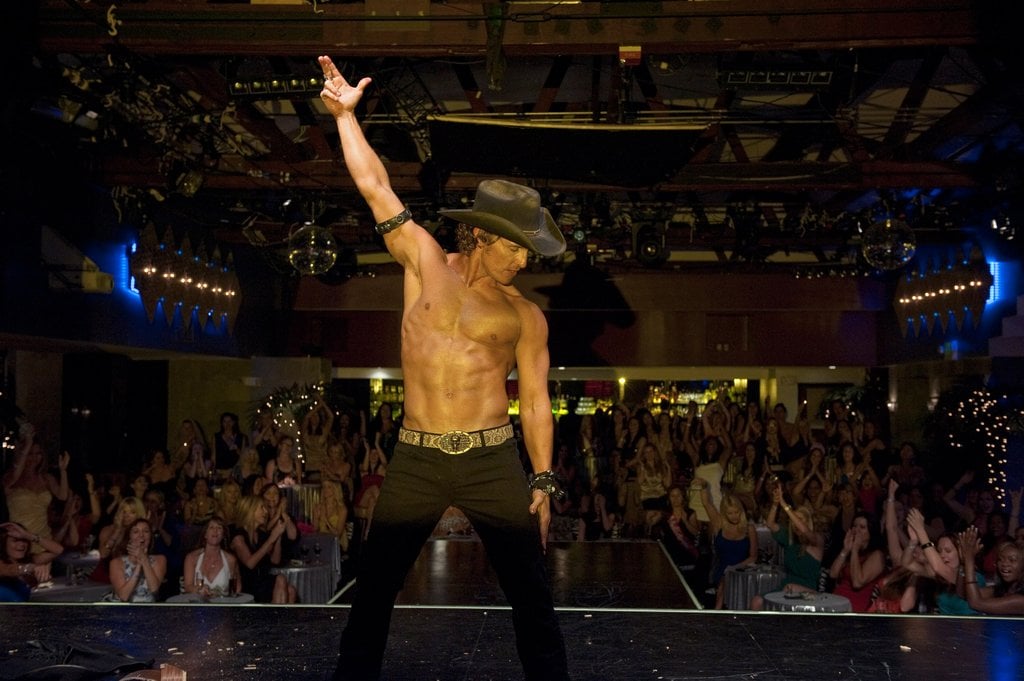 Nearly naked hunks gyrating to dance music — do we even need to explain the appeal?
Watch it now [111].
Rent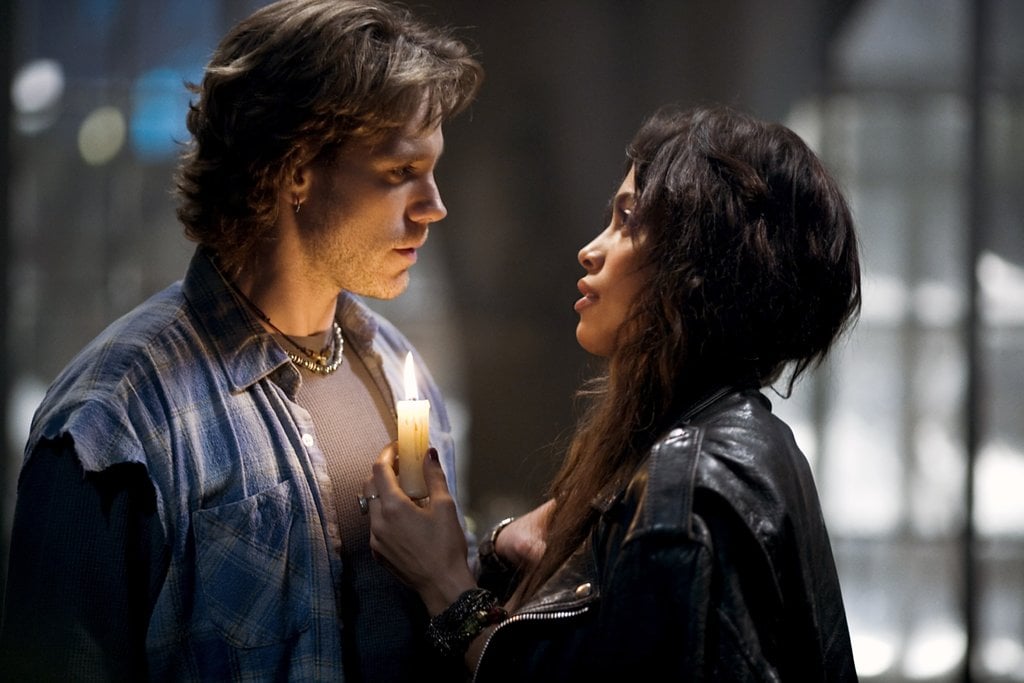 A group of young people living in the East Village (including Rosario Dawson [112], Idina Menzel, and Taye Diggs [113]) struggle to pay rent and experiment with drugs and their sexuality in this adaptation of the Broadway show.
Watch it now [114].
Strictly Ballroom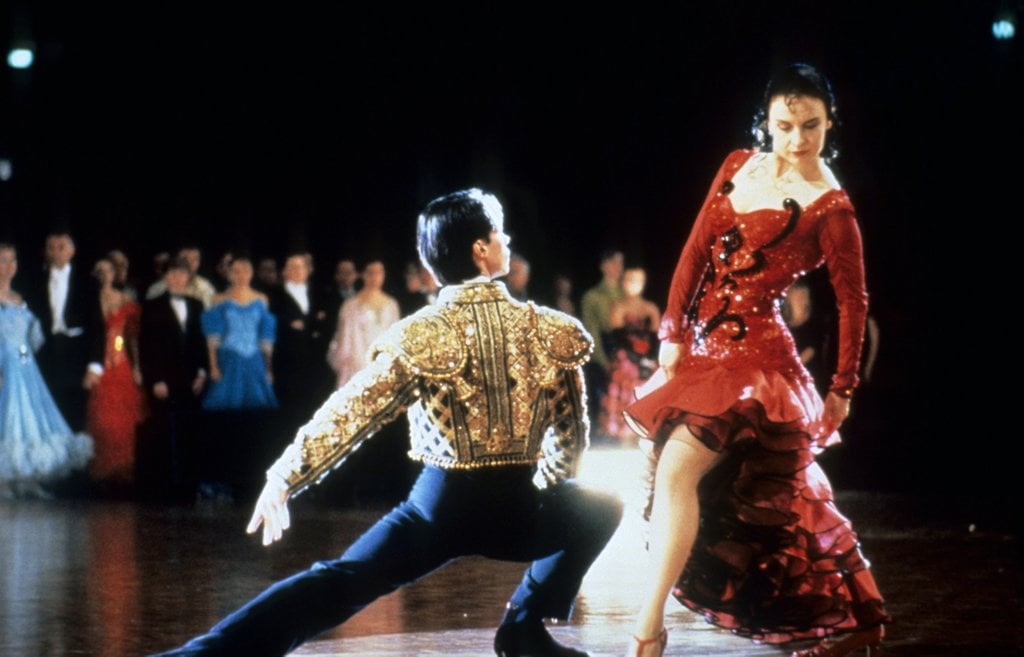 This romantic comedy centers on a ballroom dancer and his companion, who decide to shake up the dance world together.
Watch it now [115].
Y Tu Mamá También
When two young men go on a road trip with a woman and both begin a sexual relationship with her (as well as with each other), things are bound to get complicated.
Watch it now [116].
Young & Beautiful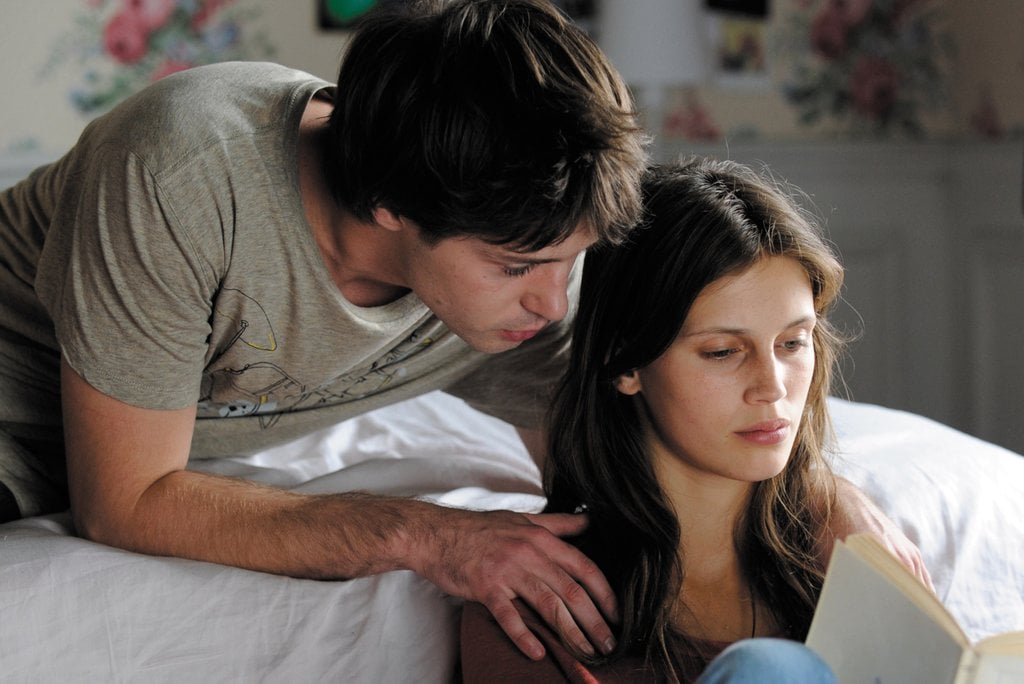 In this French drama, a young sex worker begins to explore relationships with men outside of her work.
Watch it now [117].
Bang Gang (A Modern Love Story)
A group of teens involved in organized sex parties learn the unintended consequences of random sexual encounters in this dark French film.
Watch it now [118].