Shannon Magrane Voted Off American Idol
Was the Right Person Voted Off American Idol?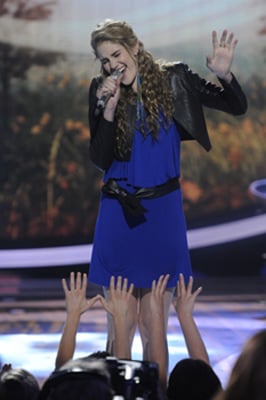 Despite her heartfelt rendition of Mariah Carey's "One Sweet Day" this week, Shannon Magrane, the 16-year-old Florida native, has been cut from American Idol. This is a particularly harsh blow because this means Shannon will not be joining her fellow top contestants for the obligatory postshow Idols Tour.
Following Tuesday night's semitraumatic episode in which Jermaine Jones was publicly booted for withholding information about his four outstanding arrest warrants, we're a little taken aback that producers forged ahead with an elimination this week. We're also a bit surprised by Shannon's exit. Was she the best competitor? No. But she didn't get the worst feedback. (The fact that "least terrible" seems to be the measure of this week's performances is a sad truth.) What do you think — did Shannon deserve to go?