The Shawshank Redemption Movie Quotes
Buzz Lines: What's Your Favorite Quote From The Shawshank Redemption?
A film about imprisoned men may sound incredibly depressing, but 1994's The Shawshank Redemption actually manages to feel uplifting despite its bleak setting. That's mostly due to prisoners men Andy (Tim Robbins) and Red (Morgan Freeman), who form a fast friendship and say some pretty profound things from behind bars. If you're a Shawshank fan, make sure to weigh in with some of your favorite lines after checking out a few of mine!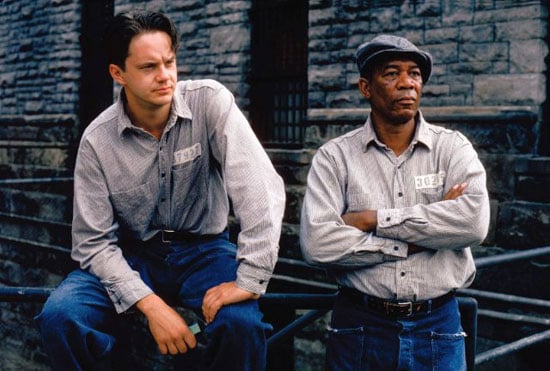 "Get busy living, or get busy dying." — Red
"Lord, it's a miracle! A man up and vanished like a fart in the wind." — Warden
"That's where I want to live the rest of my life. A warm place with no memory." — Andy