Sherlock Holmes 2 Trailer
Sherlock Holmes 2 Trailer: RDJ and Jude Law Return For Another Bro-Around
Robert Downey Jr. and Jude Law had so much comedic chemistry as Sherlock and Watson in the 2009 flick Sherlock Holmes, so nobody was surprised that the pair signed on for a sequel from Guy Ritchie almost immediately. In Sherlock Holmes: A Game of Shadows, the dynamic duo takes on a pair of new characters: Professor Moriarty (Jared Harris), Holmes's intellectual match; and a mysterious fortune teller (Noomi Rapace), who might just be the key to helping Holmes crack his latest case.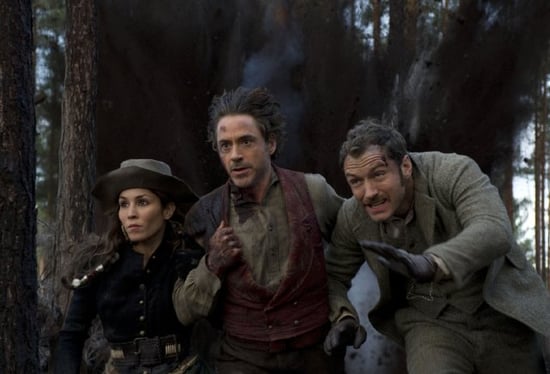 It's fun to see Law and Downey back together again, and the trailer boasts high jinks, cross-dressing, and a couple of man-crush moments. The preview is also bursting with action, from fight scenes to explosions, and while it looks superstylized, might it be trying a little too hard? We'll get an answer when the film hits theaters in December, but watch it for yourself when you
.
Photo courtesy of Warner Bros.