Should Blair Be With Dan or Chuck on Gossip Girl?
Who Is Blair's Soul Mate on Gossip Girl?
Blair Waldorf may be engaged to Louis on Gossip Girl, but we're not giving up on her other suitors until she and her prince say "I do." We know we're not alone on this either, given the hoards of fans who have pledged their allegiance to Team Chair or Team Dair. Even Penn Badgley himself has opened up about his feelings toward Blair's love life. He told Nylon magazine that "I think Blair is Dan's soul mate. I don't know if they're ever going to get together."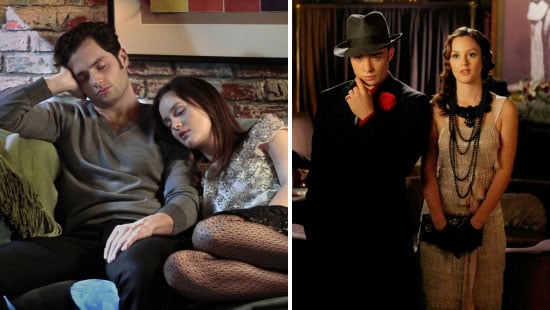 It seemed like any chance of a real Dan and Blair relationship was lost at the end of last season, but there's clearly still a fire between them in the more recent episodes. Still, Gossip Girl has essentially programmed us to believe that Blair and Chuck will always be meant for each other, no matter what. They're like the Ross and Rachel of the show. Where do you stand on the debate — do you think Blair's soul mate is Dan or Chuck?