Side Effects Trailer
Side Effects Trailer: Channing Tatum and Rooney Mara Are in Trouble
Channing Tatum tackled romance, comedy, and, um, stripping in 2012, but the actor is popping up in yet another genre in 2013: the thriller. In Side Effects (formerly titled The Bitter Pill), Tatum reteams with his Magic Mike director, Steven Soderbergh, but the results are decidedly less fun this time around. Tatum plays husband to Rooney Mara's Emily, who lands in hot water after she starts taking a new medication and is linked to a murder. Naturally, her doctor (Jude Law) is also in the thick of the mess, especially when it becomes implied that their relationship isn't strictly professional.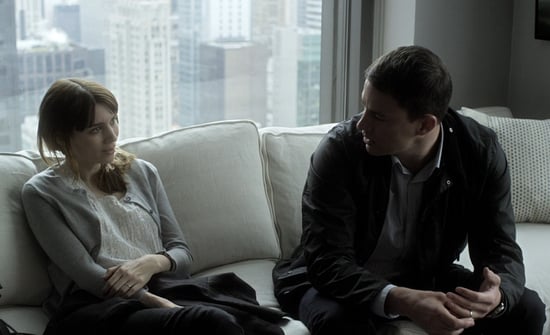 The preview starts out showcasing Tatum and Mara's onscreen romance before quickly unraveling and heading into very bleak territory. Though the trailer doesn't give much away in terms of plot, that's exactly what I like about it — there's clearly something sinister happening here, but I feel plenty of twists coming on. Side Effects opens Feb. 8.
Check out the trailer when you read more.