Silver Linings Playbook DVD Release Date
What to Rent: New DVDs This Week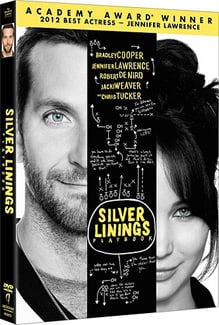 Jennifer Lawrence took home an Oscar for her performance as a young widow in this crowd-pleasing award season darling. The film centers on Bradley Cooper as a bipolar former teacher returning home after a nervous breakdown. The fantastic David O. Russell film is as comedic as it is dramatic, and the leads have undeniable chemistry. Robert De Niro, Jacki Weaver, and Chris Tucker round out a terrific cast. The DVD comes with deleted scenes and three behind-the-scenes featurettes.

92%
Seth Rogen and Barbra Streisand muster all the spirit they can for this schmaltzy, predictable film. Streisand plays mother to Rogen, an inventor who invites her along on a road trip he has planned to sell his latest invention. Though high jinks inevitably follow, the movie is more targeted at feel-good humor than crude jokes — not to say that there aren't a few in there. The DVD includes deleted scenes and three featurettes.
37%
See one more new release after the jump.
Not even Mark Wahlberg and Russell Crowe can save this overproduced revenge tale set on the streets of New York City. Wahlberg is Billy, a former cop turned investigator, hired by the mayor (Crowe) to find out whether his wife (Catherine Zeta-Jones) is fooling around. The initial case becomes much more than Billy bargained for, as he uncovers layers of corruption at various level of politics. Deleted scenes, featurettes, and an alternate ending are included on the DVD.
30%