Silver Linings Playbook Trailer
Silver Linings Playbook Trailer: Bradley Cooper and Jennifer Lawrence Are Crazy For Each Other
Falling in love can make some people act crazy, but what if the two people in question are already a little crazy before they meet? That's what happens to Bradley Cooper and Jennifer Lawrence in the rather charming trailer for the dramedy Silver Linings Playbook, from filmmaker David O. Russell. Cooper stars as Pat, a man who moves back in with his parents after spending a few years in a mental institution. As he's getting his bearings, he meets Tiffany (Lawrence), who has a similar experience with depression, behavior-altering meds, and getting herself into trouble. Match made in heaven, right?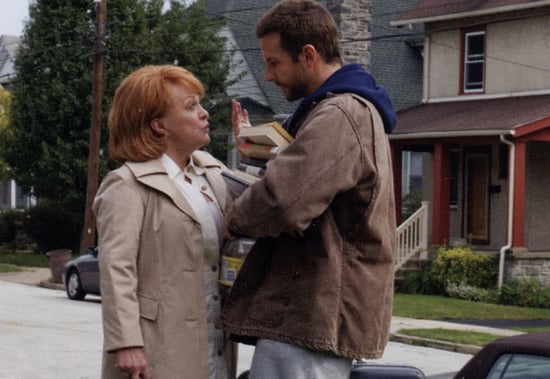 I kind of love this trailer; I was surprised by Cooper and Lawrence's chemistry, as well as how funny Cooper is as a guy who's a little unstable (his lack of a filter leads to some laughs in the preview). While it's obvious where Pat and Tiffany's relationship is going, I'm looking forward to seeing the two leads find love, along with the stellar supporting cast that includes Robert De Niro and Chris Tucker. Silver Linings Playbook comes out Nov. 21, but you can watch the trailer after the jump.
Photo courtesy of The Weinstein Co.