Simon Cowell Leaving American Idol After 2010 Season to Launch X Factor in America 2010-01-11 12:40:48
Simon Cowell Confirms He's Leaving American Idol For X Factor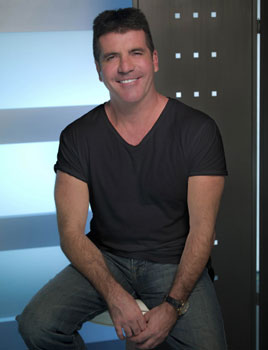 Just minutes ago at the Fox portion of the Winter TCA, Simon Cowell himself took the stage to confirm that the upcoming season of American Idol will be his last. As expected, Cowell's focus will be shifted to launching the American version of X Factor, which is slated to premiere on Fox in 2011. Cowell even signed his new contract on the stage for all of the press to see.
Though he considered hosting both shows, he said "the practicalities" are impossible. Cowell also said that judging Idol has been the best eight years of his life and that all Idol needs to succeed without him is to "find someone who knows what they're talking about." Cowell also added he would love to leave the show "bigger and better than it's been before."
Before Simon ducked out of the Q and A to get back to his duties on Idol, he answered one last question about Paula Abdul, saying, "I adore Paula, whatever happens I will be working with her in some capacity. I miss her."
Photo courtesy of Fox