Simon Fuller and Judy Craymer Working on Spice Girls Musical 2010-01-21 11:30:14
Spice Girls Musical in the Works: Brilliant or Baffling?
Here's a blast from the '90s past: American Idol creator Simon Fuller is working on a Spice Girls musical for the stage, with the working title of "Viva Forever."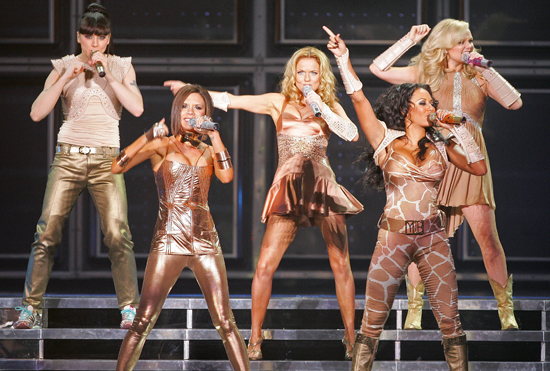 Fuller is collaborating with Judy Craymer, who is behind the Mamma Mia musical, so it's being speculated that the show will use Spice Girls music the way Mamma Mia used ABBA's songs (and not star the actual band members). I may or may not have bought several Spice Girls singles back in the day and dressed up with my friends as each member, and 15-year-old me might be excited about this one. But it could also be too early for '90s nostalgia, and the plot could be completely absurd to fit the pop songs. What do you think?