The Simpsons Spoofs Twilight
Watch The Simpsons Spoof Twilight!
Poking fun at The Twilight Saga is nothing new (just ask Jimmy Fallon or the cast of Vampires Suck), and this week The Simpsons took their turn in their annual Treehouse of Horror episode. We had a peek at "Edmund Sullen," the cartoon version of Edward Cullen, a few weeks ago, but now you can watch the full clip, entitled "Tweenlight." Harry Potter's own Daniel Radcliffe lends his British accent to Edmund, who saves Lisa from an accident before touring the forest with her clinging to his back. There's even a cute nod to Jacob thanks to Milhouse.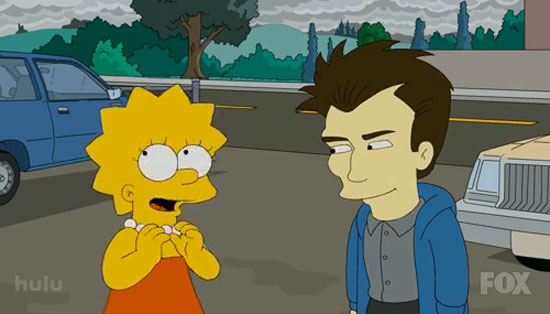 Find out if it does justice to the movies when you read more.