Will Smith to Star in Vampire Movie The Legend of Cain 2010-07-17 08:00:00
Do You Think Will Smith Will Make a Good Vampire?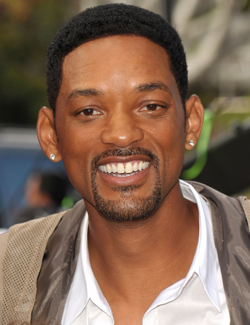 The vampire craze continues to suck in more stars! Its latest victim: Will Smith. The actor has signed on to produce and star in The Legend of Cain. No, it's not a sequel to I Am Legend, but rather a retelling of the story of Cain and Abel — with the bloodthirsty undead.
OK, so I'm not even going to touch on whether this film will be good — biblical vampires? — but Smith might look convincing with fangs. After all, he has experience fighting all sorts of vermin (see: Men in Black and I Am Legend), so it could be a fun twist to watch the actor play a badass creature if the script calls for it. On the other hand, he sure is smiley. What do you think? Should I add Smith to my vampire list?