Sneak Peek at the Madonna Episode of Glee!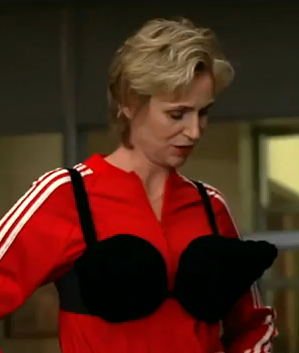 It's the episode we've all been waiting for: the Madonna episode of Glee! The Material Girl has just announced news of directing and designing projects, but I'm more excited about the April ep of Glee, which features the Cheerios and the Gleeks performing Madonna songs — and Madonna songs only. Entertainment Tonight got a sneak peek, with glimpses of Sue in a cone bra and a snippet of the song "Express Yourself." I'm already making the grandiose claim that this may just be my favorite episode of the Golden Globe-winning show yet, especially if it comes with a cameo from the superstar herself.
To watch the video, just
.