The Social Network Out on DVD Release, Also Piranha 3D and Alpha and Omega
What to Rent: New DVDs This Week
If you don't feel like heading to theaters for the the re-release of The Social Network, not to worry — the film is out on DVD this week, so you can watch it as much as you'd like. If that's not your cup of tea, check out the rest of this week's new releases.
The Social Network
Also known as "the Facebook movie," the David Fincher film chronicles the tumultuous rise of Facebook founder Mark Zuckerberg (Jesse Eisenberg). Justin Timberlake also appears as MySpace guru Sean Parker, along with rising star Andrew Garfield as Zuckerberg's friend cofounder, Eduardo Saverin. The movie has been hailed as a defining film for this generation, with hoards of critics singing its praises (including here on BuzzSugar). DVD bonus features include a 94-minute documentary titled, How Did They Ever Make a Movie of Facebook?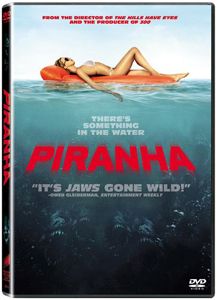 Piranha 3D
It's killer fish! Piranha 3D has a ridiculous premise: after an underwater tremor disturbs the ocean, prehistoric piranhas come out of hiding to bring havoc to beach visitors. The film plays into its silly sense of humor with plenty of gore and gratuitous nudity, but will it pack the same punch without the 3D format at home? If you decide to take the plunge, keep an eye out for some familiar faces, including one of our people to watch Adam Scott and Gossip Girl's Jessica Szohr. DVD extras include include filmmaker commentary and behind-the-scenes featurettes.
One more release when you
.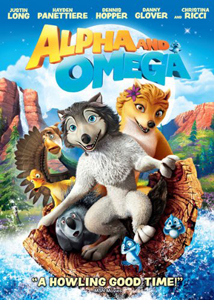 Alpha and Omega
This family animated flick follows two wolves (voiced by Justin Long and Hayden Panettiere) as they get stolen away from their pack and must find their way home. Along the way, they strike up a friendship and potential romance, despite their conflicting social circles (she's the popular wolf; he's the underdog). Though the film didn't wow critics — particularly when compared with the rest of the 2010's animated choices — kids may still enjoy catching this one at home. DVD extras include animal trivia and a log sliding interactive game.