Source Code Movie Review Starring Jake Gyllenhaal and Michelle Monaghan
Source Code: A Summer Blockbuster Comes Early
With Source Code, Jake Gyllenhaal has cemented his position as an action star who can deliver. He plays Captain Colter Stevens, a soldier whose last memory is flying a helicopter in Afghanistan. When he wakes up in the body of a teacher on a train, he's understandably confused; the situation grows more complicated when the train blows up and he awakens back in his own body in an unfamiliar tiny vessel. Disoriented, he learns that he's been assigned to revisit the final eight minutes on a commuter train before it's blown up in order to find the bomber and prevent the next, larger attack.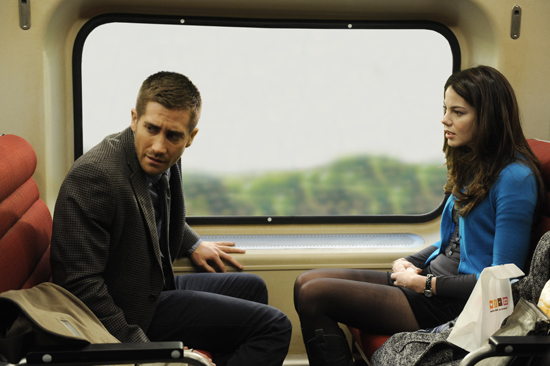 Stevens must relive the same sequence repeatedly until he's successful, not only to save lives but to prove that the quantum physics-based program (Source Code) works. A romantic subplot with fellow passenger Christina (Michelle Monaghan) is woven in, but the film is more than a simple action thriller with a hint of romance. Source Code is a multi-layered story that's well produced, well acted, and the best movie I've seen this year.
To find out why, just read more.
While Vera Farmiga (who plays Stevens's contact in the Source Code) and Monaghan are fine supporting characters, that's all they are. Though it's a valuable component, the love story is more of a footnote within the bigger picture of Stevens learning about the source code. The developing relationship with Christina gives Stevens another level of humanity and provides the audience with something to anticipate as Stevens repeats the same trip (and I have to mention that it's not a constant loop of the same eight minute scene.)
The movie is so singularly focused on Gyllenhaal's character that its success is dependent on his performance. Gyllenhaal rises to the occasion, portraying Stevens with more depth than is required of many action stars. He's not a robotic hero; he fails, he feels, he freaks out.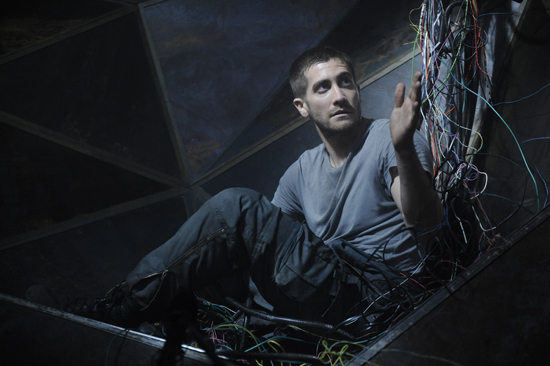 Source Code is also an ideal role for Gyllenhaal because the film is so complex. This is not just an explosions-and-gunshots popcorn flick. You get easily wrapped up in the story, action, and twists because of how tightly written and entertaining it is. With its capable star and gripping plot, Source Code triumphs and joins the ranks of classic Hollywood action movies.