Spencer Grammer Interview For Ironside
Spencer Grammer Talks About Her New Drama: "I Wanted to Get in Touch With My Darker Side"
It's been a few years since Spencer Grammer charmed us on Greek, but she's back with the new drama Ironside, in which she plays a cop alongside a wheelchair-bound detective played by Blair Underwood. When we caught up with the actress at a TCA party, she talked about how she'd been craving a dramatic role in contrast to the comedy of Greek, whether she keeps in touch with her old costars, and working with Underwood.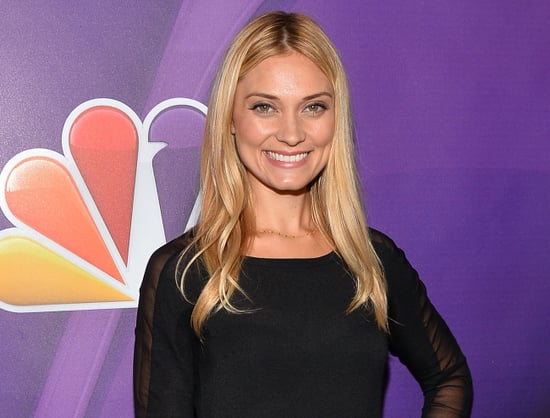 POPSUGAR: So this is a huge departure from Greek.
Spencer Grammer: This show is perfect for me. I wanted to get in touch with my darker side. I look forward to going to work with a serious group of actors and having role where I have to learn a new set of skills and do ride-alongs! I'm kind of a masochist in that way. I want to feel stuff.
PS: Do you find that being on the set of Ironside, there's a lot less levity between scenes?
SG: When you're dealing with really awful situations, you have to find the comedy. I even said that with Greek. In this show, everyone is lighthearted. There's a camaraderie and a mutual respect. If you're not having a good time, you're not making good television.
PS: What was it like meeting Underwood for the first time?
SG: Just lovely. He treats you with respect and he makes you feel very special. I'm the only woman on the show: it's tough being in a boys club. He makes me feel like what I've been doing is really good.
PS: Sounds like you're pretty happy with the role.
SG: It would be awesome to be a cop. But you don't have to worry about dying, being an actress. I'm just playing a cop. At some point, you're just playing doctors, lawyers, cops, other professions, 'cause I'm at that age, and I was just praying for cop.
PS: Are you still close with your old Greek costars?
SG: I am. We all kind of live in the same neighborhood, but I have a son now. It just changes your life.