This Is Spinal Tap Movie Quotes
Buzz Lines: What's Your Favorite Quote From This Is Spinal Tap?
The biggest names in the music industry gathered at the VMAs on Sunday, and between cross-dressing and baby-bump baring, the performing artists proved they know how to put on a show. It got me thinking about the faux rock stars of This Is Spinal Tap and their hilarious antics and performances throughout the mockumentary. So for this week's movie-quoting challenge, I'm asking you to share some of your favorite lines from the cult film!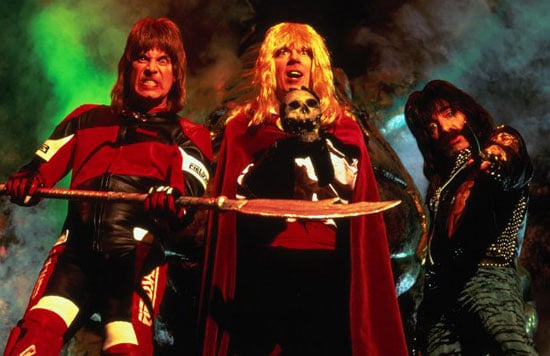 "Put it up to 11." — Marty DiBergi
"The bigger the cushion, the sweeter the pushin.'" — Spinal Tap
"None more black." — Nigel Tufnel