Star Wars Being Developed Into an Animated Sitcom Series
Star Wars Sitcom: Brilliant or Baffling?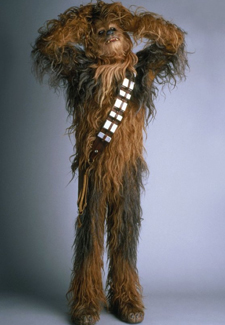 How's this for your daily dose of WTF: Star Wars is being developed into an animated sitcom.
Lucasfilm has announced the series, with Robot Chicken cocreators Seth Green and Matt Senreich signed on as consultants (no doubt due to their own successful Star Wars spoof on that show). Senreich has said the program will be "character driven" and may include crossover appearances from the film's characters. So a Storm Trooper walks into Chalmun's Cantina bar, and . . . ?
Forgive me if I sound skeptical, but this seems like an odd offshoot for the fanboy favorite. There's definitely a market for it — not only from die-hard Star Wars followers, but also from shows like Robot Chicken or Futurama — yet part of me wonders if the franchise is better left alone. What's your take?