Star Wars Movie Quotes
Buzz Lines: What's Your Favorite Star Wars Quote?
Harrison Ford stars in this week's Cowboys and Aliens, but this isn't the first time moviegoers have seen the actor take on extraterrestrials. Before he was corralling aliens in the wild West, Ford was battling them aboard space ships in the Star Wars trilogy. Throughout the series, Ford, as well as his costars, gave us some pretty memorable lines. I've shared a few of my favorites below, but with three films' worth of classic material to chose from, I'm sure you'll have a few of your own to add!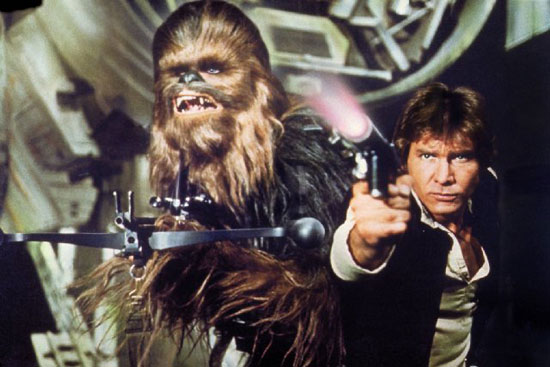 "Laugh it up, fuzzball" —Han Solo
"Luke, I am your father." — Darth Vadar
"Do or do not . . . there is no try." — Yoda