Steve Buscemi Wins the Golden Globe For Best Actor in a Drama Series 2011-01-16 17:37:01
Do You Agree With the Golden Globe Winner For Best Actor, TV Drama?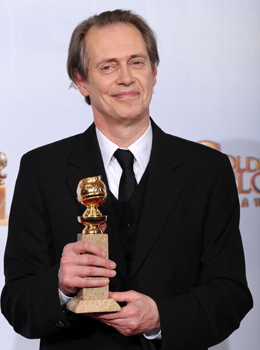 The HFPA sure loves to honor new kids on the block: Steve Buscemi is taking home the Golden Globe for best actor in a TV drama series for Boardwalk Empire! He beat out Bryan Cranston, Jon Hamm, Michael C. Hall, and Hugh Laurie. Do you agree with this win?
Don't forget to weigh in on all of the winners by voting in my polls!