Stream the New B-Side "Prague" Off Muse's Single "Resistance"
New Music: Muse's B-Side "Prague"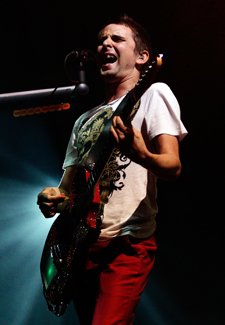 Hey, Muse fanatics, I have some ear candy for you: the B-side to the band's single "Resistance" was recently released online for a listen.
I love checking out B-sides, because they're often such a one-off from the usual fare, and "Prague" is no exception. A cover of the '80s band Mega City Four, Muse put their own decidedly darker spin on the punk tune. Actually, it feels heavier than most of the songs on their album The Resistance — no get up and go, like we heard on "Uprising" or on the title track, though the passionate feel is still here, albeit much, much slower.
Give it a listen, and tell me your thoughts!