Streaming Track for The Smashing Pumpkins New Song "Widow Wake My Mind"
New Music: The Smashing Pumpkins "Widow Wake My Mind"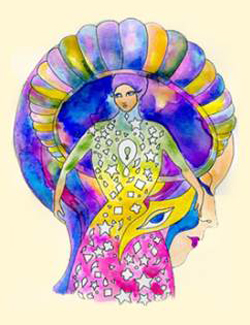 What has gotten into Billy Corgan? First, he's in the studio with his rumored lady Jessica Simpson which still has most of you scratching your heads, and now he's releasing music that actually sounds kind of, well, happy?
The latest from the Smashing Pumpkins — titled "Widow Wake My Mind" — has just hit their MySpace, and in it, Corgan sings about a "love that shines." It's just one song from his 44-track collection Teargarden By Kaleidyscope which, by the way, is all going to be free to download. Gotta appreciate that!
This particular track is more upbeat than the days of Mellon Collie and the Infinite Sadness. It's simplistic almost to the point of monotony, but I almost enjoy this sunny side of Corgan. Take a listen when you
.
Image courtesy of The Smashing Pumpkins MySpace page