Suburgatory Pilot Review
Pilot Scoop: Suburgatory
ABC is adding another family comedy to its Wednesday night lineup this Fall, but this time the family unit is only two: father and daughter pair George and Tessa (Jeremy Sisto and Jane Levy). In Suburgatory, George decides it's time to leave Manhattan when he finds a box of condoms in high schooler Tessa's room. He moves them into a big house in the suburbs, where Tessa feels like an outsider among the foreign culture of malls, SUVs, and fake classmates.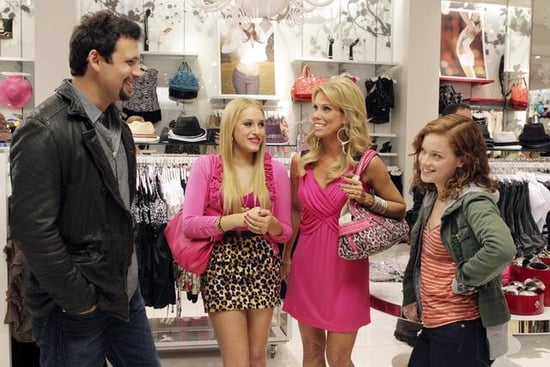 Where it works: The dialogue is wickedly funny. Tessa is whip smart while still being a realistic, clever teen (without being too snarky). She's not the only asset to the cast: Cheryl Hines is hilarious as big-haired neighbor Dallas.
Where it doesn't: The show is cute but it may not be distinctive enough from other family comedies like Modern Family to attract viewers.
You might like this show if: You wish Daria had been a live-action comedy.
When it's on: Wednesdays at 8:30 p.m. on ABC.
To see some photos and a video preview of Suburgatory, just
.
Photo copyright 2011 ABC, Inc.