Sucker Punch on DVD June 28, Along With Beastly and Barney's Version
What to Rent: New DVDs This Week
In Zack Snyder's super-stylized action flick, Emily Browning stars as a traumatized young woman known only as "Baby Doll" who is sent off to a mental hospital. She re-imagines her surroundings as a burlesque-ish brothel, and recruits her fellow patients, including Abbie Cornish and Jena Malone, to help break out. Writer/director Snyder is certainly ambitious, but the dialogue and story fall short (as do the skimpy costumes). The DVD extras include an extended cut, a soundtrack featurette, a split-screen mode with the director, and four animated shorts.
22%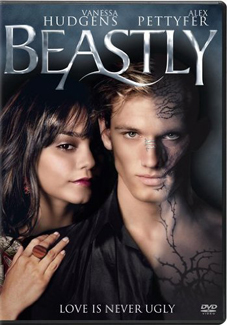 In this update of Beauty and the Beast, Alex Pettyfer plays spoiled high school student Kyle. His cruelty finally gets the better of him when a witchy peer (Mary-Kate Olsen) puts a spell on him and makes him as ugly on the outside as he is on the inside. Kyle becomes a recluse in New Jersey, with only a blind tutor (Neil Patrick Harris) to visit him. He manipulates a classmate (Vanessa Hudgens) into coming to live with him, and of course, they fall for each other, even though Kyle's face is a mess of tattoos and scar tissue. You can guess what comes next. Beastly is a definite cheese fest, so proceed with caution. The extras on the DVD include an alternate ending, deleted scenes, and a music video.
16%
See one more new release when you
.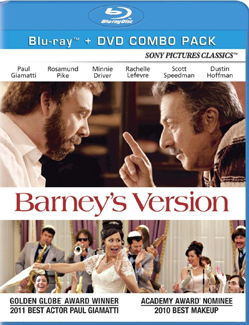 Paul Giamatti plays a manic-depressive man who meets and marries three wives over the course of the film, including Rachelle LeFevre, Minnie Driver, and finally, his true love, played by Rosamund Pike. The movie follows his life and family as he reflects on his past and struggles with his increasing memory loss. Scott Speedman and Dustin Hoffman also costar. The DVD extras include director commentary, deleted scenes, and a Q & A with Giamatti.

80%