Super Fun Night TV Show Info
Pilot Scoop: Super Fun Night
Comedy breakout star Rebel Wilson is coming to primetime with a new sitcom, Super Fun Night, which premieres tonight on ABC. The series is being produced by Conan O'Brien, so with all that comedic talent behind the show, we figured you'd want to know if this freshman series is worth watching. I've checked out the pilot, so keep reading to find out what I thought.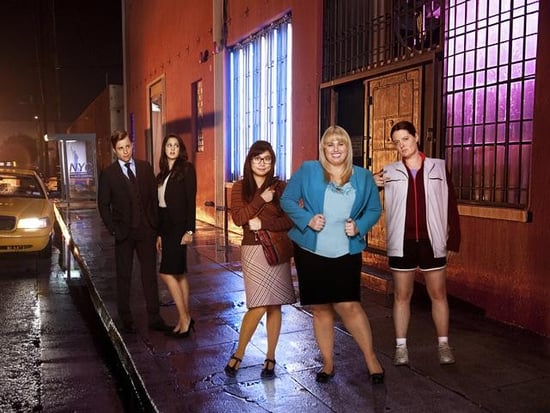 What it's about: Wilson plays Kimmie, a young lawyer who's so devoted to her friends that they have a standing plan to hang out every Friday night. Her two slightly antisocial best friends worry that Kimmie is pulling away when she gets a promotion and a crush on a guy at work, but Kimmie just pledges to take them with her out into the world.
Where it works: The show is mildly funny and has the potential to make you giggle (though the jokes in the pilot are trying too hard, more often than not). Plus, I like Wilson so much that it's nice to be able to get her on a weekly basis.
Where it doesn't: Wilson as a nice girl is just not as funny as when she gets to be dry and snarky, like her characters in Bridesmaids and Pitch Perfect. Kimmie isn't just too nice — she's a doormat, and she's just not that interesting. Also, her American accent needs a little work.
You might like this show if: Wilson was your favorite part of Pitch Perfect.
When it's on: Wednesdays at 9:30 p.m. on ABC
Watch a preview of Super Fun Night after the jump.