Superhero Movies Poll
Which Upcoming Superhero Movie Are You Most Excited About?
Wondercon hits San Francisco this weekend, and I'm excited to find out more about upcoming movies like Green Lantern. I'm getting psyched for it and other comic book and superhero movies, and though they're a frequent Hollywood staple, the current crop of films on the horizon seems more exciting than usual. Plus, there are a lot to look forward to: Thor and his hammer make their way into theaters in May, Green Lantern and X-Men: First Class both bow in June, followed by Captain America in July. And though they're far on the horizon (2012, that is), I'm so eager for any details about Zack Snyder's Superman and The Amazing Spider-Man.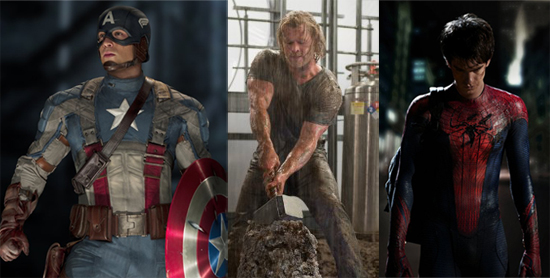 I'm pretty pumped on all of these movies for different reasons — I can't wait to see Ryan Reynolds and Andrew Garfield as their respective characters, or how X-Men's prequel turns out, for instance. Which one are you looking forward to most?